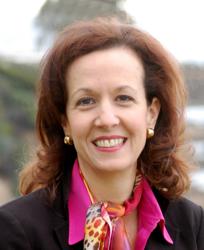 Villa travel has always been a passion of mine, and I'm eager to share what I've learned since launching Private Trade Winds.
Newport Beach, CA (PRWEB) February 22, 2012
Ragatz Associates will hold their 12th Annual Fractional and Resort Real Esate Conference at the Hyatt Regency Scottsdale Resort and Spa at Gainey Ranch in Scottsdale, Arizona on March 12-13.
After spending more than 20 years as a senior executive in the multi-family real estate management industry, Mrs. Aviles, in a bold and innovative move, lauched the first 'hybrid club concept' for luxury vacation homeowners and discerning travelers alike.
In February 2007, Private Trade Winds was born out of Mrs. Aviles knowledge as a luxury vacation homeowner, as well as her experience and interest in world travel. Private Trade Winds is quickly becoming known in the luxury segment as the purveyor of the Five-Star Villa Vacation. By offering a one-stop-shop approach, vacation homeowners can take advantage PTW's Rental, Trade and Travel Program, while the traveler gains access to a professionally managed and branded global villa portfolio. Each client experiences various types of vacation home ownership, which includes the service of a personalized Concierge and licensed travel agency. This is groundbreaking for the travel industry.
In an effort to further define villa travel in the marketplace, Mrs. Aviles partnered with The Travel Institute in writing the first Villa Certification Course, a program designed to teach Travel Agents, Real Estate Agents and Developers how to market and rent villa product to the consumer.
About Private Trade Winds, Inc.
Founded in February 2007 and based in Newport Beach, California, Private Trade Winds, Inc., leads the nation in villa travel and is the creator of the Five-Star Villa Vacation. With over 400 branded luxury villas worldwide the company markets to the vacation homeowner, the luxury traveler and travel agents. To learn more email Judy Sweetland at jsweetland(at)privatetradewinds(dot)com or call 866-789-4589 Ext. 804.
###