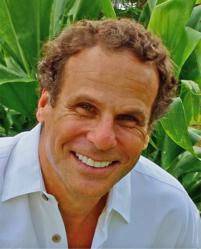 If corporations are persons, JP Morgan Chase and all other unsecured creditors of the parent will just have to get in line... the Child comes first.
New York, NY (PRWEB) February 21, 2012
James Giddens, the Trustee for the failed commodity brokerage MF Global, Inc., has been formally asked to support a court motion that seeks to recover a reported $1.2 billion in missing customer funds by arguing the unusual, but legitimate, legal issue of "corporate personhood" as it applies to the Bankruptcy Code.
Adam Furgatch, the former MF Global client who recently filed the "corporate personhood" motion in Federal Bankruptcy Court, submitted a letter to Mr. Giddens last Thursday, asking him to fulfill his publicly stated promise to "use all legal avenues available…in recovering the customer funds, including litigation." The Court has scheduled a hearing on the matter for March 6th, 2012.
"I look forward to Mr. Giddens' co-operation and assistance in helping all of us aggrieved customers to reclaim our stolen funds," said Mr. Furgatch in a radio interview. "We accept Mr. Giddens at his word to use all legal avenues available. My motion cites Supreme Court decisions and Bankruptcy Code statutes, as written. So it certainly is a legitimate legal avenue to pursue."
The Furgatch Motion asserts that because the U.S. Supreme Court has ruled that corporations are to be treated as "persons", then the "parent" company, MF Global Holdings, by definition, must have a "child" company, the subsidiary brokerage, MF Global, Inc. After establishing the parent-child relationship, the argument then cites clear, specific statutes in the Bankruptcy Code that mandate that a child's support claims shall have super-priority status over all other unsecured creditors.
"The Chapter 11 bankruptcy laws apply equally to corporations and individuals," added Mr. Furgatch. "The statute on priority status for unsecured creditors' claims is unambiguous. It's right there in U.S.C. Title 11, Section 507. Spousal and child support obligations come first, before all other creditors' claims."
Mr. Furgatch therefore concludes that "If corporations are persons, JP Morgan Chase and all other unsecured creditors of the parent will just have to get in line... the Child comes first."
The letter to the Trustee also makes the analogy that "the parent corporation, MF Global Holdings, has looted the child/subsidiary corporation's trust fund in order to engage in a disastrous gambling spree in the European bond market casinos. One might even say that the parent broke into the child's piggy bank to support its gambling habit. Under the Bankruptcy Code, as it applies to a natural person, this irresponsible and selfish behavior would not be allowed to stand, and rightly so. Our laws protect dependent, helpless children from such predatory actions."
The Furgatch Motion also cites Bankruptcy Code statutes that empower the bankruptcy judge to order the "Parent Company Person" trustee, Mr. Louis Freeh, to immediately release from the parent company's declared $41 Billion in assets, all child support funds necessary to restore the stricken, injured "Brokerage Child Person" to wholeness and health.
Mr. Giddens is expected to respond in a timely manner to Mr. Furgatch's request for support so as to best prepare for the court hearing on March 6th. Mr. Furgatch, like most ex-MF Global customers, is currently missing at least 28% of his pre-bankruptcy MF Global account funds.
Mr. Furgatch, a resident of Hawaii and a fresh, creative voice in financial and political commentary, has published a copy of his letter to Trustee Giddens, as well as a copy of the filed motion and additional background information concerning this legal action on his website: http://www.AdamFurgatch.com
The Furgatch Motion has been assigned Court Docket #424 in the case of MF Global Holdings Ltd., 11-bk-15059, U.S. Bankruptcy Court, Southern District of New York (Manhattan).
Contact: Lia Martin: 310-464-6225
Lia.Martin(at)digitalmediaminds(dot)com
# # #