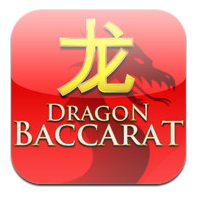 One of the best systems we have installed to monitor our games. It completely streamlined our investigations.
Las Vegas, Nevada (PRWEB) February 21, 2012
Today eConnect announced it will be releasing Dragon Baccarat Game Analyzer to the US market after a successful rollout in Asia. Dragon Baccarat is a software tool that interfaces with the electronic Baccarat shoe to proactively track all game activity. The solution looks for player cheating, collusion, dealer error and game productivity. The system currently monitors hundreds of games in Asia and integrates with all major manufacturers of electronic card shoes.
Baccarat has been gaining popularity in the US market after its huge adoption in the Asian market many years ago. The game of Baccarat is believed to have been introduced into France from Italy during the reign of King Charles VIII (ruled 1483–98), it is a gentlemen's game that is known for attracting high value players.
"We are very proud of our software development team," commented Henry Valentino, eConnects CEO. "Our customers asked us to deliver a solution for the problems they were having in monitoring the game and our team stepped up and hit a home run. With Baccarat gaining popularity in the US, the timing is perfect for us to introduce this at World Game Protection in Las Vegas."
eConnects other products include Casino Connect and POS Connect. Casino Connect integrates surveillance video with slots, cage and counting and table games looking for transactional anomalies. POS Connect integrates the POS System with surveillance video to proactively prevent theft from bartenders and cashiers. eConnect systems are well known for their rapid return on investment due to reduction in labor costs and an increase in realized profits via reduction of employee theft.
For custom solutions, eConnects eStream Analytics interfaces to any gaming or hospitality system enabling businesses to deploy proactive video intelligence which is far more valuable than data alone.
Additional Information:
See Henry Valentino, CEO of eConnect speaking this week in http://www.terrapinn.com/2012/gaming-executive-summit-latam/index.stm
See eConnect in booth #6 at the World Game Protection Show in Las Vegas from Feb. 27th-29th.
About eConnect:
eConnect is the industry leader in Retail Loss Prevention, Fraud Detection and Live Streaming Business Intelligence. eConnect integrates with all major Gaming, Point of Sale, NVR based surveillance systems, and ATM's providing information critical to business efficiency and profitability. eConnects product suite consists of POS Connect, Casino Connect, ATM Connect and eStream Analytics. eConnect is partnered with many of the top leaders in POS, Retail, Gaming and Surveillance. The eConnect system can be installed locally on client's property or can be hosted remotely in the cloud to minimize infrastructure requirements.
eConnect interfaces to electronic casino games and slot systems, which can be seen in this video demonstration: http://www.econnect.tv/dragonbaccaratdemo.html Lucky Dragon
Learn more about the company in this quick video:
http://www.econnect.tv/index.php/video
###