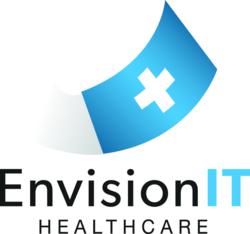 "Konica Minolta's healthcare-focused products, solutions and services which comprise the EnvisionIT Healthcare suite, aim to help medical practices work smarter with integrated workflow solutions that streamline current healthcare work processes."
Ramsey, NJ (PRWEB) February 21, 2012
Konica Minolta Business Solutions U.S.A., Inc. (Konica Minolta) today announced its participation in the 2012 Annual HIMSS Conference & Exhibition, Februrary 21 – 23 at the Venetian Sands Expo Center in Las Vegas. Highlighting the EnvisionIT Healthcare solutions and services designed to help healthcare facilities reduce costs and maximize operational efficiencies, Konica Minolta will also be showcasing professional services, hardware and new integrated solutions uniquely designed to support healthcare facilities of all sizes.
At HIMSS 2012, Konica Minolta will be exhibiting the following in Booth #8903:

IT Services for Healthcare – Konica Minolta offers IT Services through its All Covered division, providing healthcare facilities cost effective solutions for IT and networking services. Services range from IT management, email security, server and network monitoring and 24x7 client help desk support designed to support healthcare specific IT requirements
Managed Print Services for Healthcare – Konica Minolta's Optimized Print Services program drives print cost reduction through a consultative process starting with a site assessment. Recommendations are delivered in the area of print management design, implementation, workflow improvements coupled with enterprise cost saving opportunities to meet the needs of any size practice, clinic or hospital.
NSi AutoStore™ for Medical Documents – Available on Konica Minolta's award winning line of bizhub® Multifunctional Products (MFPs - print, copy, fax, and scan all in one system), NSi AutoStore for medical documents provides healthcare administrators the ability to press a single button on the control panel of a bizhub MFP and automatically scan prescriptions to pharmacies or directly to electronic medical record applications. This advanced capability results in the reduction of transmission errors, lowers costs, and assists healthcare facilities in providing more timely and efficient services to patients.
NSi AutoStore for US Veterans Affairs and Department of Defense (DoD) Healthcare Organizations – The DoD currently utilizes NSi AutoStore to support enterprise capture capabilities for its Healthcare Artifact and Image Management Solution (HAIMS) project. NSi AutoStore is integrated directly into the control panel of bizhub MFPs enabling medical professionals to securely capture documents or medical images and route them to an Electronic Healthcare Records (EHRs) system from the MFP. As a result, military healthcare providers have access to data throughout the individual's history of care.
Konica Minolta's Body Area Network (BAN) – An increasing number of healthcare facilities currently require scanning smart cards to validate employees' in-house entry, exit or use of PCs and MFPs for enhanced security management. Konica Minolta and Ad-Sol Nissin have collaborated in overcoming authentication challenges by utilizing BAN technologies to develop a system where nothing more is required other than the human body's touch on the device or its accessory to complete identity verification to operate the MFP.
bizhub C754 Series – Ideal for physician practices and healthcare facilities of all sizes, the bizhub C754 was designed to print, copy, scan and fax faster than most other color multifunction printers. It offers standard dual scanning, an innovative INFO-Palette design and achieves among the lowest power consumption rates in its class.
Konica Minolta Medical Imaging (KMMI) ImagePilot Integration with bizhub MFPs – Technology Preview - A fully integrated imaging workflow between scanned patient records and digital radiography imaging equipment is offered from Konica Minolta Medical Imaging. Scanned documents from a bizhub MFP can be sent directly to ImagePilot, KMMI's flagship desktop radiography system, and subsequently tagged with all of a patient's records.
eCopy ShareScan V5 - Embedded directly on Konica Minolta bizhub multifunctional products (MFP), eCopy ShareScan software allows for a wide range of secure document scanning processes with seamless integration into business applications that support automated workflows helping healthcare professionals and facilities reduce the costs of document management, and comply with HIPAA security requirements for PHI. eCopy offers HL7 Clinical Document Architecture (CDA) Based Exchange between Konica Minolta bizhub MFPs and leading Electronic Health Record (EHR) Systems.
Prism Healthflow- Automating healthcare document management substantially reduces costs and improves efficiencies. HealthFlow eliminates paper use and dependency in three key areas of the healthcare facility: forms, manual workflow processes, and the storage and archiving of completed forms, documents and other records. This healthcare document management system was made to streamline workflow and keep documents secure.
My PrintManager - Part of PageScope Enterprise Suite, My PrintManager allows for Secure Print Release from any networked bizhub MFP device. This allows users throughout a Healthcare facility to conveniently meet HIPAA PHI Requirements related to the confidentiality of healthcare document printing
PageScope Mobile - A secure mobile printing app that connects the award-winning line of bizhub MFPs via a wireless LAN connection with the suite of Apple products.
"Konica Minolta's healthcare-focused products, solutions and services which comprise the EnvisionIT Healthcare suite, aim to help medical practices work smarter with integrated workflow solutions that streamline current healthcare work processes," said Sam Errigo, Senior Vice President, Business Intelligence Services, Konica Minolta Business Solutions U.S.A., Inc. "As a global leader in offering award-winning HIPAA compliance, digital document and scanning solutions, and Electronic Health Records, Konica Minolta ensures that healthcare customers can count on us for the solutions that keep their businesses productive and efficient."
About Konica Minolta
Konica Minolta Business Solutions U.S.A., Inc. is a leader in advanced document management technologies and Managed IT Services for the desktop to the print shop. For the fifth consecutive year, Konica Minolta was recognized as the #1 Brand for Customer Loyalty in the MFP Office Copier Market by Brand Keys. BLI has named Konica Minolta 2012 "Document Imaging Solutions Line of the Year" and "A3 MFP Line of the Year" award winner for the company's solution portfolio and award-winning line of bizhub Multifunctional Products. For more information, please visit http://www.CountOnKonicaMinolta.com and follow Konica Minolta on Facebook, YouTube, and Twitter.
Konica Minolta Contact
Rachel Reed
Konica Minolta Business Solutions U.S.A., Inc.
+1 856.381.0651
rachel.reed(at)kmbs(dot)konicaminolta(dot)us
Konica Minolta is a trademark of Konica Minolta Holdings, Inc. bizhub is a registered trademark of Konica Minolta Business Technologies, Inc. All other trademarks mentioned in this document are the property of their respective owners.
###