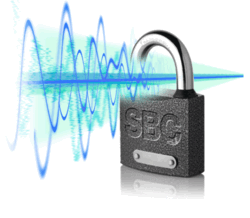 Dorchester, Dorset (PRWEB UK) 22 February 2012
Squire Technologies, the global signalling specialists to the telecommunications industry, and ATS, the Italian support specialists, are pleased to announce that they have successfully provided one of Italy's largest telecommunications providers with a solution to enhance the security of their customers' telecommunication networks.
The solution, which combines Squire's Session Border Controller (SBC) and ATS' expertise in providing support and local services, was selected as the company sought to protect their business and enterprise customers' networks. They were conscious of providing security to their Business/Enterprise Customers as they connect, via the public IP network, directly to International Operators. The Squire/ATS partnership provided the required combination of a reliable and robust Squire product alongside ATS service expertise. The solution places the robust Session Border Controller (SVI-SBC) of Squire Technologies between the Italian company's private and public IP networks.
Mauro Di Lelio, Managing Director of ATS explained, "One of the customer's biggest concerns when reviewing available SBC's was security. The SVI-SBC from Squire has proven to be a formidable guardian, providing a comprehensive range of security functionality such as DDoS prevention and Firewall/NAT traversal."
Oliver Reynolds-McGowan, UK & European Sales Manager at Squire Technologies commented, "We're understandably delighted that such a reputable company have chosen our SBC. With The SBC's high availability of 99.999% and intuitive user interface we're confident that their customers will enjoy the benefits of the SBC they have invested in."
The feature-rich SBC enables CLI based number modification and transcoding with a comprehensive range of call control and operations functionality. It also allows for HTTPS/ SSH Management, IPSEC, malformed packet protection, rogue RTP protection, SRTP, TLS signalling and topology hiding.
About ATS
ATS is a leader in the field of technical preventive and corrective maintenance, on-site c / o lab (carry-in) performs staging services, distribution and on-site installation of computer equipment for facilities of all sizes, provides support hardware / software for local networks and networking equipment, installations and basic software applications, system support and realization of structured cabling platform. ATS covers the entire Italian National territory, including islands.
About Squire Technologies
Squire Technologies is a leading global provider of NGN, TDM and IP telecommunications products and solutions with world class installation and support services. Squire enables telecommunications companies who have previously been restricted to legacy SS7 and ISDN platforms to access VoIP networks, as well as providing signalling transfer points and protocol converters to further extend their customers' network reach. Squire Technologies products include Media Gateways, Media Gateway Controllers and Softswitches to name just three.
###