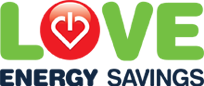 We still look within the company for talent
Manchester, UK (PRWEB) February 22, 2012
As part of the recent expansion and recruitment drive Love Energy Savings has promoted Anna-Maria to Account Executive. Love Energy Savings offers businesses the opportunity to compare energy prices online. The recent success in energy comparison has meant that recently Lover Energy Savings recruited over 50 staff.
Phil Foster MD of Love Energy Savings stated "We have been undergoing substantial growth in what are for many companies' difficult times. It's a very exciting time for us, however, we still look within the company for talent and opportunities to promote. Anna-Maria is an example of an employee who has started in the call centre and has progressed within the business, this makes me particularly proud to announce her promotion today."
Love Energy Savings is one of the UKs largest utility providers offering businesses the opportunity to compare electricity prices and compare gas prices online. Love Energy Savings is a true Lancashire hero. The company offers a warm welcome and ensures its clients' money is well taken care of with good old-fashioned common sense.
Love Energy Savings help their clients' save on business gas, electricity, phone and insurance. They have been doing that for countless customers nationwide, since 2007. They are experts in the field of saving their clients' money on business energy and run through the process from end to end with their clients meaning that the transition is seamless and allow their clients to sit back, relax and let the professionals take care of their business energy switch.
From Land's End to John O'Groats, Love Energy Savings know the lay of the land when it comes to utility suppliers. They know who's where, what's what, and when to make the best move to get their clients the biggest and best savings.
Love Energy Savings, the B2B price comparison service based on Springfield Court, off Summerfield Road, Bolton, Lancashire, is to take on 40 apprentices in 2012.
Love Energy Savings clients trust them for fast, free and impartial advice on the best possible energy savings.
For more information Contact
Anna-Maria Palmas
e: annie(dot)palmas(at)loveenergysavings(dot)com
t: 01204 372745 x 300
w. http://www.loveenergysavings.com
###