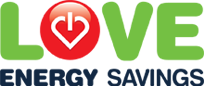 Creating partnerships to give businesses extra benefits.
Manchester, UK (PRWEB) February 23, 2012
As part of the recent expansion, Love Energy Savings has been looking for more ways to save businesses money. Love Energy Savings offers businesses the opportunity to compare utility providers historically provided business the ability to compare energy prices. The business expanded this offering to include telecoms and already has a panel of telecom provides that include Daisy telecom. The latest additional from 118 Telecom broadens the offering providing even more potential savings to businesses.
The recent success has meant that recently Love Energy Savings recruited over 50 staff in order to provide businesses with more beneficial savings and extra services.
Phil Foster MD of Love Energy Savings stated, "We are always looking to save businesses money, historically we have focused on Energy savings. However, we are now looking for other ways to save businesses even more money. We are delighted that we can now save businesses money on their telecoms."
Love Energy Savings is one of the UKs largest utility providers offering businesses the opportunity to compare electric prices and compare gas prices online. Love Energy Savings is a true Lancashire hero. The company offers a warm welcome and ensures its clients' money is well taken care of with good old-fashioned common sense.
Love Energy Savings are experts in the field saving their clients money on business energy and run through the process from end to end with their clients meaning that the transition is seamless and allow their clients to sit back, relax and let the professionals take care of their business energy switch. They help their clients' save on business gas, electricity, phone and insurance. They have been doing that for countless customers nationwide, since 2007.
From Land's End to John O'Groats, Love Energy Savings know the lay of the land when it comes to utility suppliers. They know who's where, what's what, and when to make the best move to get their clients the biggest and best savings.
Love Energy Savings clients trust them for fast, free and impartial advice on the best possible energy savings.
For more information Contact
Anna-Maria Palmas
e: annie(dot)palmas(at)loveenergysavings(dot)com
t: 01204 372745 x 300
w. http://www.loveenergysavings.com
###