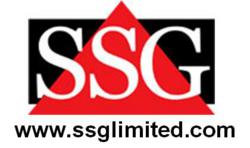 Richardson, Texas (PRWEB) February 23, 2012
Led by Jason Anderson, Managing Director, the SSG Billing and Revenue Management Practice will focus on delivering Oracle BRM services including deployment, customization, integration and optimization targeted at Communications, Media and Cloud Service Providers. Additional BRM Practice services will include upgrade, migration and available 7x24x365 BRM operational support. The SSG BRM Practice team builds upon 14 years of experience delivering and implementing complex telecommunications billing environments.
David Hermanski comes to SSG having successfully formed and managed a number of successful software consulting companies. David will be the Managing Director of the Data Management Practice at SSG which is focused in two key areas: (1) delivering expert Oracle DW/BI Project Consulting Services and (2) delivering Informatica Software and Services as an Informatica Channel Partner addressing Extended Enterprise Data Integration, Data Quality, Application ILM, Master Data Management and Cloud Data Integration.
"This new, very focused business practice structure and associated leadership assignments is setup to align much more closely to our customers' needs," said Steve Steinheimer, President and CEO of SSG. "We work very hard to deliver the absolute best in service for our clients with unmatched integrity and character. Having Jason Anderson and David Hermanski focused in these roles will only enhance our position as a premier software professional services company."
About SSG, Ltd
Founded in 1997, SSG, Ltd. is a Dallas-based Oracle Gold Business Partner and Informatica Channel Partner specializing in Billing and Revenue Management (Oracle BRM), Data Management (Informatica Platform and Oracle DW/BI) and Custom Software Development. As a premier software professional services firm, SSG specializes in building trust-based relationships and solving complex problems in business-critical applications for our clients. The ideal SSG client has made significant investments in technology and values a partner they can depend on to bring a depth of experience and solve their technology challenges right the first time. SSG prides itself on providing the highest quality service to its clients with an unrivaled level of professional integrity, and is also proud to have been named one of the Dallas Business Journal "Best Places to Work" for three consecutive years.
###