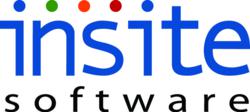 [InsiteCommerce] offers proven integration with Infor SX.enterprise and allows organizations to customize their sites to improve the customer experience.
Minneapolis, MN (PRWEB) February 21, 2012
Insite Software, a leading provider of B2B and B2C ecommerce platforms and shipping solutions, today announced that Northern Factory Sales, Inc. has selected Insite Software's B2B ecommerce platform, InsiteCommerce for Infor SX.enterprise. The heat transfer products provider will use the robust platform to create and deploy a user-friendly and intuitive B2B ecommerce solution for its customers, fully integrated with its Infor SX.enterprise ERP system. Northern Factory's site is scheduled to go live later this year.
"Our current B2B ecommerce solution is quite cumbersome and doesn't provide the flexibility we need to effectively market our products online," stated Hope Thompson, Marketing Manager at Northern Factory Sales. "As our B2B ecommerce strategy advanced, we recognized that it was time to change our platform to allow for more flexibility. Northern's new site, built on the InsiteCommerce platform, offers our company the ability to customize our B2B ecommerce site to best serve our customers and showcase our products, while leveraging Insite's proven integration with Infor SX.enterprise."
InsiteCommerce is the leading B2B and B2C ecommerce platform for enterprise organizations in manufacturing, distribution, and retail. Built with the unique workflows and business rules of these industries in mind, InsiteCommerce provides deep integration within a wide variety of ERPs, including Infor SX.enterprise.
The InsiteCommerce for Infor SX.enterprise solution allows SX.e users to:

Streamline operations with deep integration to SX.e ERP.
Attract more qualified traffic with full control over ecommerce site URL generation and search engine optimization (SEO).
Engage site visitors and close the deal with intuitive, custom site design.
Create customized online promotions with no programming experience required and sell more to each customer using the Promotions Engine included in InsiteCommerce.
Control ecommerce content and rapidly deploy content changes with the InsiteCommerce Management Console.
"Insite Software is delighted to work with Northern Factory Sales to deliver a flexible B2B ecommerce site to support their business goals," said Brian Strojny, CEO of Insite Software. "Our platform offers proven integration with Infor SX.enterprise and allows organizations to customize their sites to improve the customer experience. We are proud to be the ecommerce solution provider for Northern Factory and look forward to a continued partnership."
To learn more about InsiteCommerce for Infor SX.enterprise and integrated ecommerce, download the whitepaper at http://www.info.insitesoft.com/IntegratedEcommerceWhitePapersite.
About Northern Factory Sales:
Northern has been providing high quality heating and cooling products for over 40 years. At Northern, quality is our way of life and a commitment made by every employee to provide the best. Our offices, manufacturing facility, and primary distribution facility are located in Willmar, Minnesota. Fast turnaround on all orders is provided by our primary facility with special orders shipped from any of our 15 regional distribution centers scattered throughout the U.S. With Northern our customers are assured of superior products, more sophisticated engineering, quick order turn around and better order fill. Whether our customer's inventory needs require Automotive, Agricultural, Truck, Industrial or Racing products, Northern is the best source. To learn more call 800-328-8900 or visit http://www.northernfactory.com.
About Insite Software:
Insite Software is a leading provider of B2B and B2C ecommerce platforms and shipping solutions, serving more than 900 customers, design agencies and .NET development firms across the globe. Headquartered in Minneapolis, Minnesota, Insite Software's solutions are used by leading manufacturers, distributors and retailers to sell and distribute their products to dealers, franchisers, stores, contractors, consumers and others. Insite offers ecommerce solutions for companies at all stages of adoption and addresses the unique needs of B2B and B2C sites. InsiteCommerce's ecommerce development platform offers .NET and other development firms an advanced toolkit to become self-sufficient and deliver more ecommerce projects in a short period time. InsiteCommerce is fully integrated with a wide range of cloud platforms, CMS, CRM, and ERP providers including Epicor, Infor, Microsoft, Sage, SAP, Sitecore, and Windows Azure. More information is available online at http://www.insitesoft.com, by phone at 866.746.0377, by email at info(at)insitesoft(dot)com, or on our blog.
###