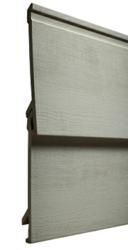 Everlast is blessed with both durability and curb appeal that customers find truly satisfying.
(PRWEB) February 23, 2012
Homeowners will have a unique opportunity to view a wide range of Everlast Composite Siding products at the United Home Experts booth at both the New England Home Show in February and the Nashoba Valley Home Show in March. The New England Home Show will be held from February 23 to 26 at the Seaport World Trade Center where doors open at 12pm on Thursday and the cost of admission is $12 for adults. The Nashoba Valley Home Show takes place on March 3 and 4 at the Boxborough Holiday Inn I-495, exit 28 where doors open at 10am.
Everlast Composite Siding has steadily been gaining traction in the Eastern Massachusetts and Boston areas and aims to be a major player in providing siding in Eastern Massachusetts in the future. There are currently three Everlast Composite Siding projects being installed in the Boston area with six siding projects scheduled for installation in Boston suburbs.
The popularity of Everlast Composite siding is hardly surprising. Everlast is immune to the weather and insect damage that wood siding is prone to. It is also impervious to the weather damage and chipping that occurs with fiber cement siding. Cement board siding is also problematic as it contains wood particles which absorb moisture over time and result in cracking, swelling and peeling paint.
View our extensive array and see how the low maintenance qualities of Everlast make it the perfect siding for regions experiencing extreme weather conditions such as Boston and Eastern New England. A large range of siding colors will be on display. Representatives will speak with thousands of show-goers and share information about Everlast as an alternative to vinyl siding and fiber cement siding. "We have a saying around our office: Friends don't let friends buy vinyl!" Come and have a look at our unique products and let us answer all you questions. We have the best siding in Massachusetts."
Come down to the home show nearest you and compare prices, view our large range of products, ask our experts for advice and get great ideas for your next home improvement project. Read more about siding in Massachusetts on our informative siding blog.
About Everlast Composite Siding:
United Home Experts d.b.a. Everlast Composite Siding installs high-quality Everlast Polymeric Cladding, backed by a transferrable Lifetime Performance Warranty, to homeowners in Massachusetts and surrounding areas. Everlast is blessed with both durability and curb appeal that customers find truly satisfying. For more information, please visit: http://everlastsidingnewengland.com
###