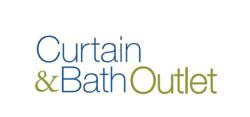 Upon discovering that upwards of 10% of online traffic was coming from outside the U.S., Curtain & Bath Outlet decided to officially move forward with selling globally.
Cumberland, RI (PRWEB) February 22, 2012
The increasing number of International inquiries and traffic prompted Curtain and Bath Outlet to look into global expansion. Upon discovering that upwards of 10% of online traffic was coming from outside the U.S., they decided to officially move forward with selling globally. Many Retailers aren't aware if the same applies to them, or if they are – still have international expansion further along on the business plan.
Curtain & Bath Outlet is a successful organization that has many years of experience to pull from. The company has been in existence since 1953, previously under the name Ann & Hope which is well-known for its innovation in discount retail. The online store has been operating for 9 years, and more recently revamped the site and product selection in 2010. They have decades of success under their belt due to flexibility in inventory, price scale, site design, and target market.
The decision to sell internationally, although largely due to their international traffic figures, relates to a bigger picture. The picture of international e-Commerce is overwhelmingly positive. The numbers have been consistently strong, widespread, and predicted to continue growing. The other half of that picture is what is going on within the individual organization itself which is always case sensitive. Typically, the larger the company, the more slowly the expansion plans are to evolve. Smaller companies are more nimble in their move into international e-commerce. Curtain & Bath Outlet has multiple layers, a long history, and numerous brick and mortar stores spread throughout the northeastern corridor. That means the international shift is more complex.
The challenges found both internally & externally must be met accordingly. International consumers have different needs than domestic consumers which in itself is daunting. This includes needs for various payment options, currency conversion, advanced fraud screening techniques, translation, logistics services, and more. Cultural awareness and customer service are major components in selling globally.
The organization Curtain & Bath Outlet selected to move forward with was Bongo International, who specializes in international e-Commerce. They opted specifically for Bongo's latest Checkout Solution for numerous reasons. "Bongo makes it easy for us as they handle all the paperwork & compliance needed for international shipment. Another important consideration for us was the operational ease of fulfillment as we ship domestically to their warehouse, then they do they rest," says Doug Palmacci of Curtain & Bath Outlet. He adds, "The implementation went smoothly and required minimal IT support. Bongo checkout is a seamless process to our customers." A positive consumer experience is critical for success. The initial experience has to make the visitor not only convert now, but return later. The Checkout solution maintains the smooth process necessary to make that happen.
For more information on Curtain & bath Outlet as well as the Thermalogic Curtains receiving the most international interest, visit the site at http://www.CurtainandBathOutlet.com. More information on Bongo can be found at http://www.BongoUS.com.
About Curtain and Bath Outlet
Curtain and Bath Outlet is a Rhode Island-based retailer that operates a chain of Home Fashion Outlets in the New England area. The original company known as Ann & Hope was founded in 1953 by Irwin Chase and his father Martin Chase. The Ann & Hope chain was considered a pioneer of discount retailing in America. Many of the practices now common in modern big box stores were initiated by Ann & Hope. The Company was built on the philosophy of buying large volumes of merchandise, and selling it at a discount. Since Ann and Hope's prices were very low, they had to have low operating expenses. As a result, the Chases implemented several innovations including the use of central checkouts and the use of shopping carts in a discount store setting.
Today, the second and third generation of Ann and Hope's founders operate 11 Curtain & Bath stores in the New England states, along with Curtainandbathoutlet.com as well as several other concepts such as Dollar Outlets and Garden Outlets. Each concept has an outstanding selection of products at prices that are the lowest you will find anywhere!
About Bongo
Bongo International, LLC was founded in 2007 to overcome the challenges associated with International Cross Border Ecommerce transactions by both Consumers and Businesses. Today Bongo services over 100,000 customers globally with a team spanning 3 continents. Bongo helps merchant partners transact international orders through a series of services that provide the merchant with fraud guarantees, multi-currency payment options, language translation, and international fulfillment. Bongo owns and operates 100% of their services enabling them to be the most flexible international solution in the marketplace. For more information, please visit http://www.bongous.com/checkout/index.php or contact Bongo at Partner(at)BongoUS(dot)com.
# # #