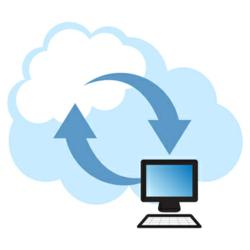 "Our new Mac Address Book sync is all about making life easier for our customers." - Rich Gaasenbeek, Vice President of Sales and Marketing for IXACT Contact.
Toronto, Ontario (PRWEB) February 22, 2012
In an effort to provide comprehensive CRM and email marketing capabilities to both PC and Mac users, IXACT Contact announces a Mac Address Book Sync capability that gives Mac Address Book users the ability to wirelessly sync the program with their IXACT Contact real estate contact management software. The IXACT Contact real estate CRM already has an Outlook Sync feature that lets users sync their database with Microsoft Outlook as well as a smartphone synchronization capability.
"Our new Mac Address Book sync is all about making life easier for our customers," said Rich Gaasenbeek, Vice President, Sales and Marketing, IXACT Contact. "Whether using Mac Address Book or IXACT Contact, our customers can rest assured that their contact data will be up to date. Our users now have the option of using both Mac Address Book and IXACT Contact's real estate contact manager and saving the time and hassle involved with making sure both systems are continually updated," commented Gaasenbeek.
While programs such as Microsoft Outlook and Mac Address Book are solid general purpose productivity tools, they fall short as true real estate CRMs. When integrated with a robust real estate contact manager like IXACT Contact, Outlook and Mac Address Book users can also manage their listings and buyers, search and filter their contacts across multiple groups, create personalized mass emails, manage their business directory, and automate their real estate marketing with specific drip marketing campaigns.
IXACT Contact's previously released Outlook and smartphone synchronizations have been extremely popular among its customer base. The real estate contact manager's Outlook sync lets Outlook users sync their contact list, calendar, and task list directly with their CRM, wirelessly and in real time.
IXACT Contact's smartphone sync allows users to wirelessly sync their smartphone's built-in calendar, address book, and task list (if the phone has one) with their CRM database. With IXACT Contact's unique smartphone sync capability, customers do not have to learn how to use an app because the real estate CRM syncs with the built-in applications on the phone. Because the phone syncs with the native apps, it's also tremendously quick and easy to pull up contact information.
Like its predecessors, Outlook sync and Smartphone Sync, IXACT Contact expects the new Mac Address Book sync to receive extremely positive customer reviews.
About IXACT Contact Solutions Inc.
IXACT Contact® is an easy-to-use web-based real estate CRM system that helps REALTORS® build lasting relationships with past clients, hot prospects and important referral sources. IXACT Contact makes it easy to maintain full contact profiles and to stay in touch with clients in a way that's personalized, relevant and timely. With IXACT Contact, real estate agents can convert more leads into listings and attract more referrals and repeat business. Real estate sales and real estate prospecting become easy. Real estate marketing is also a snap with IXACT Contact's personalized mass email, drip marketing, and Email Campaign Reporting features. The Active Business side of the system helps REALTORS® keep control of transactions by managing all the to-do's associated with listings and buyers. Sign up for a free 5-week trial today at http://www.ixactcontact.com.
# # #