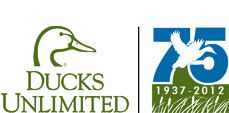 Ducks Unlimited is not just for duck hunters. It is for anyone who cares about preserving our natural waterfowl habitat and wetlands for the furture. That's why we host a 'scotch and cigar' funraising event which is as unique and fun as our membership.
Birmingham, AL (PRWEB) February 27, 2012
Cigars and More is once again partnering with Superior Grill to raise funds for Ducks Unlimited. This year will be even bigger and better with more cigar sponsors, Famous Grouse scotch and great food! Sponsors sampling cigars at the event will include Kristoff, AVO, Room 101, Drew Estate, Altadis, Gurkha, and San Lotano with more to come.
This year's Scotch and Cigar event will be Monday March 5th on the patio at Superior Grill from 6-10pm. Amanda Hardin of TV "Top Shot" fame will be in attendance signing pictures. Advance Purchase tickets will receive a chance on a 2012 Yamaha Grizzly to be given away in July.
Ticket includes Mexican buffet, 2 drinks, 1 cigar (guaranteed) plus there will be 5-6 cigar reps handing out 200-300 additional free "premium" cigars. Auctions to include guns, beach vacations, Championship footballs and much, much more!
Cigars and More is Alabama's premiere destination for premium cigars, pipes and accessories with over 1000 types of premium hand made cigars in stock every day. For more information on Alabama's best cigar selection, service and prices visit http://www.BirminghamCigars.com or stop in one of our three Birmingham area locations.
Ducks Unlimited is the world's leader in wetlands and waterfowl conservation.
DU got its start in 1937 during the Dust Bowl when North America's drought-plagued waterfowl populations had plunged to unprecedented lows. Determined not to sit idly by as the continent's waterfowl dwindled beyond recovery, a small group of sportsmen joined together to form an organization that became known as Ducks Unlimited.
Thanks to decades of abiding by that single mission, Ducks Unlimited is now the world's largest and most effective private waterfowl and wetlands conservation organization. DU is able to multilaterally deliver its work through a series of partnerships with private individuals, landowners, agencies, scientific communities and other entities.
###