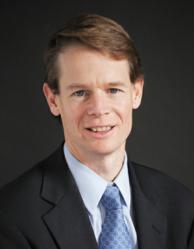 the addition of Jim Luchars to our senior executive management team will further position and elevate Stonebridge Companies as a leading and nationally recognized lodging and investment company in North America
Denver, CO (PRWEB) February 21, 2012
As Stonebridge Companies continues to grow and perform as a leader and an innovative force in hotel development, acquisitions and property management, it has selected Jim Luchars as its new Chief Investment Officer. Navin C. Dimond, President and CEO of Stonebridge Companies comments; "the addition of Jim Luchars to our senior executive management team will further position and elevate Stonebridge Companies as a leading and nationally recognized lodging and investment company in North America."
Jim brings with him over 17 years of real estate experience and six years of hotel operations experience and was formerly a Principal with AEW Capital Management in the firm's opportunity fund group. In this capacity, he oversaw investing in multiple asset classes in Boston, Chicago and Florida and led AEW's hospitality group with responsibility for investment origination and asset management for all hotel investments in North America. Over the course of his tenure with AEW, Jim was involved in over $3.0 billion in hotel and commercial real estate transactions in the United States and Europe.
Prior to joining AEW Capital Management in 1996, Jim served as a senior consultant with the Ernst & Young Kenneth Leventhal Real Estate Group in New York City. He has also held various management positions within the hospitality industry. Jim is a graduate of Connecticut College (B.S.) and Cornell University (M.P.S. in Hotel Management and Business).
Stonebridge Companies in Denver, Colorado has grown to be recognized as one of the nation's leading development and hospitality management companies. We are proven leaders in development and management of a wide spectrum of hotels, restaurants and commercial properties. Since our inception in 1991, we have developed and renovated over 65 hotels and operated a portfolio of approximately 75 hotels.
###