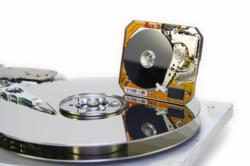 There does appear to have been an rise in the number of IT companies asking into telemarketing...
Basingstoke, UK (PRWEB UK) 24 February 2012
IT telemarketing is popular amongst businesses in the IT industry, mainly for direct selling and appointment making the IT industry is possibly one of the most active industries when it comes to utilising telemarketing. However Marketing Quotes has noticed there has been an increase in telemarketing leads from IT companies over the last 6 months.
IT companies mainly use telesales and telemarketing companies to do direct product selling to their customers (this could be for computer software, IT hardware such as hard drives or modems, internet security software etc.) many of which are UK based businesses. Although many IT companies do have internal sales departments, utilizing IT experienced telemarketing companies is common either for sales pushes (during quiet seasonal periods) or new product launches.
Marketing Quotes has had many telemarketing enquiries from IT companies over the last 10 years (from IT software companies, hardware companies, IT consultants etc.), which average around 5 a week, and generally the number of queries for telemarketing have remained consistent. However in recent months, there appears to have been a rise in the number of IT companies enquiring into telemarketing (as this figure has gone up to around 10 enquiries a week).
Anne Richards (who works for the clients using Marketing Quotes) states, 'There does appear to have been a rise in the number of IT companies asking into telemarketing, asking about prices or information about outsourcing. This could be for cost saving reasons (rather than them employing internal sales staff) or for growing their own sales levels; we do not really know the reason, but the figures are there.'
About Marketing Quotes - Marketing Quotes is a free service to help UK businesses to get free advice and quotes from local lead generation companies. Telemarketing and direct marketing are among a range of services covered by Marketing Quotes, which aims to help UK businesses compare and save on their marketing.
###