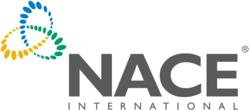 Houston, TX (PRWEB) February 21, 2012
The first in a series of corrosion management books published by NACE International, the Guide to Improving Pipeline Safety by Corrosion Management is now available. Pipeline industry managers and nontechnical personnel will find that the guide provides a comprehensive understanding of the issues and requirements for managing threats to onshore transmission pipelines.
The guide outlines and identifies the essential components of a Pipeline Corrosion Management Program and presents considerations and decision-making tools for developing and implementing a program. Readers will gain a foundational understanding of the following concepts:
•Basic corrosion threats to transmission pipelines
•Risks posed by corrosion threats
•Corrosion mitigation strategies
•Assessment methodologies
•Identifying and implementing remediation activities
•Methods for evaluating the effectiveness of a program
"Pipeline owners make huge investments to build, operate and maintain pipeline infrastructure in a safe and dependable manner," said Drew Hevle, Chair of the NACE Task Group that developed the guide. "To assure pipeline integrity throughout the lifecycle of a pipeline, a comprehensive and systematic program that addresses the risks of corrosion should be implemented and this guide provides the tools to do so."
The Guide to Improving Pipeline Safety by Corrosion Management can be purchased online at http://www.nace.org for $125 ($95 for members of NACE International). The next book in the NACE corrosion management series, Guide to Corrosion Management of Reinforced Concrete Structures, will be released in March 2012.
NACE International, The Corrosion Society, based in Houston, Texas, has 28,000 members in 110 countries. It is recognized worldwide as the largest professional association dedicated to protecting people, assets, and the environment from the impact of corrosion. It was founded in 1943, and offers technical training and certification programs, conferences, industry standards, reports, publications, and software to prevent and mitigate corrosion.
# # #