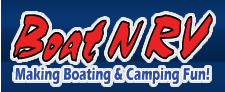 We want to help more families get out on the road
Rockwood, Tenn. (PRWEB) February 23, 2012
Boat N RV (BNRV), a top-selling recreational vehicle dealership with showrooms in West Coxsackie, New York; Ridgeland, South Carolina; Hamburg, Pennsylvania; and Rockwood, Tennessee, announces a new promotion that is designed to help spring break vacationers save money on Aerolite travel trailers and Conquest travel trailers so they can hit the road in comfort and style. For over 20 years, East Coast customers have depended on Boat N RV to find the best prices on top-quality, fully loaded Gulf Stream travel trailers, ATVs, boats and campers.
"Spring break is the ideal time of year for a fun family road trip and year after year, we have noticed more families coming to our showrooms looking for Aerolite travel trailers and Gulf Stream travel trailers for spring break getaways," said Torrel Harris, a spokesperson for BNRV. "We want to help more families get out on the road and enjoy quality time together this spring break, which is why we decided to offer our latest seasonal specials on our premium recreational vehicles and travel trailers."
Every Boat N RV showroom is stocked with a comprehensive selection of recreational vehicles, which is why the company has been able to establish their excellent reputation for being a one-stop shop for Conquest travel trailers and other top-of-the-line recreational vehicles. In addition to the company's four showrooms, Boat N RV also showcases their extensive inventory of recreational vehicles on their easy-to-use website.
To shop the entire inventory at Boat N RV, visit http://www.boatnrv.com/.
About Boat N RV:
Boat N RV is a premier dealer of recreational fun. They are an RV Business Top 50 Dealer and have been in the business for over 25 years, offering new and pre-owned RVs and trailers, boats, ATVs and much more. They also provide parts and service for maintenance of these vehicles. They have four showroom locations in New York, Tennessee, Pennsylvania and South Carolina. They are committed to making boating and camping fun.
###