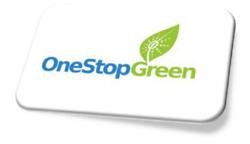 "PollenTEC air filters are great. They reduce allergies and save money because they can be washed instead of thrown out when they get dirty," says Sohail Hassan, founder and CEO of One Stop Green.
Houston, Teas (PRWEB) February 21, 2012
One Stop Green, LLC is proud to announce a new partnership with PollenTEC to distribute their washable, reusable air filters.
PollenTEC air filters use three separate filter layers to filter the air in a home. It is this unique design that allows PollenTEC air filters to remove over 90% of many common allergens from the air. PollenTEC air filters have been tested are certified for use in hospitals, and now that hospital grade filter system is available for home use.
PollenTEC air filters are washable, reusable and durable with all the benefits of other high rated air filters. It washes out easily in just a few minutes with a garden hose. Since the filters do not have to be replaced constantly, they can pay for themselves in less than a year and save about 300% in 5 years. PollenTEC is the new hybrid of sustainable filtration material that keeps working for you.
PollenTEC filters are constructed with stainless steel media supports, a light weight durable steel powder coated frame. They are available in 36 standard sizes.
One Stop Green, LLC facilitates environmentally friendly improvements to residential and commercial properties through distribution of green, energy efficient equipment. They offer every product needed for sustainable energy independence; enabling homeowners, businesses and commercial property owners to master their usage by reducing waste, producing renewable energy from within, and implementing efficient energy consumption methods. Their goal is to provide user friendly and practical long-term solutions to existing inefficiencies in your present system(s). Their carefully selected products and professional installers offer a higher level of satisfaction and service for our customers.
Contact:
Nathan Kaufman
http://www.OneStopGreen.com
P: 877.449.9110|O: 713.541.2739|C: 210-846-5900
###