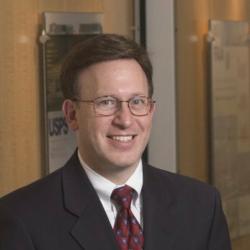 Kramer will play an integral role in identify strategic business opportunities and assisting clients with creating alternative delivery solutions.
Arlington, VA (PRWEB) February 21, 2012
HNTB Corporation, a leading infrastructure firm, has announced the additional of several key executives in its Arlington, Va., office.
Steven Kramer, PE, FASCE, has joined HNTB Corporation as vice president and Southeast Division sales officer. Based in the firm's Arlington, Va., office, Kramer brings more than 25 years of experience with business development, engineering design and construction.
In his new role at HNTB, Kramer will be responsible for sales, marketing and project development initiatives for transportation infrastructure in the Southeast United States.
"With an extensive industry-wide network, he will play an integral role in identify strategic business opportunities and assisting clients with creating alternative delivery solutions, such as design-build and public-private partnerships," said Rob Slimp, HNTB Southeast Division president.
In the past, Kramer has led pursuit teams selected for design and construction management projects with a total construction value exceeding $1 billion. His project management experience includes managing more than 50 high-profile projects with construction values exceeding more $250 million for municipalities, utilities and transportation authorities in North America, Europe and Asia.
A licensed engineer in several states, a frequent speaker and active participant at industry conferences and associations, Kramer has published more than 80 technical and management papers. He holds two Bachelor of Science degrees from Washington University in St. Louis: one in civil engineering and the second in engineering and public policy. He also has earned a master's degree in management from Northwestern University.
Larry Marcus has been named associate vice president and leader of the firm's Mid-Atlantic planning and traffic engineering practice. Marcus also has more than 25 years of experience in the industry, specifically related to transportation operations, intelligent transportation systems, multimodal planning, geographic information systems and travel demand forecasting.
During his career, Marcus has worked on many major infrastructure projects in Virginia and Maryland, including the Dulles Corridor Metrorail Extension Project and the Interstate 495 HOT Lanes Design-Build Project as well as serving as the Metropolitan Washington Council of Governments project manager on the Woodrow Wilson Bridge Improvements Study, the Intercounty Connector Major Investment Study and the Maryland Capital Beltway Transportation Corridor Study.
Marcus has been an adjunct professor at George Washington University for 14 years. He earned a Bachelor of Science degree in transportation and community development/planning as well as a master's degree in public administration from Indiana University.
HNTB is a leader in transportation consulting throughout the southeastern United States, providing a full-range of program management and construction management, design and planning services. It is the leading consultant to toll agencies across the country, serving as the general engineering consultant to more toll agencies than any other firm. Clients include the District Department of Transportation in Washington, D.C., the North Carolina Department of Transportation, Florida's Turnpike Enterprise and the Miami-Dade Expressway Authority. The firm also serves as the prime consultant for the Georgia Department of Transportation's Innovative Program Delivery Technical Support Services initiative.
The firm's Southeast Division includes Alabama, Florida, Georgia, Maryland, North Carolina, South Carolina, Virginia, West Virginia and the District of Columbia. There are approximately 320 employees in 22 offices.
HNTB Corporation is an employee-owned infrastructure firm serving public and private owners and contractors. With nearly a century of service, HNTB understands the life cycle of infrastructure and solves clients' most complex technical, financial and operational challenges. Professionals nationwide deliver a full range of infrastructure-related services, including award-winning planning, design, program delivery and construction management. For more information, visit http://www.hntb.com.
###