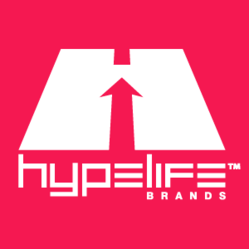 I want to inspire the audience by offering a product that maintains a higher standard from the quality of the materials, the content on the shirts, and the overall mindset of the brand
Kansas City, MO (PRWEB) February 22, 2012
HypeLife Brands, the leading lifestyle branding and youth marketing agency to Generation Y and Millennials, is proud to announce the launch of a new client, streetwear brand Everyday Noble Clothing.
Working closely together with Everyday Noble Clothing, HypeLife Brands produced the new clothing line's brand strategy, brand identity, Spring 2012 collection as well as the line's website, logo, tagline and social media presence for the Generation Y.
"Starting from a blank page without even a name, we've created a very powerful brand that's connected to a solid 'what', but more importantly to a deep 'why' for our client," said HypeLife Brands Principal and Lead Brand Navigator Curt Cuscino. "With a dedication to the use of quality materials in all their pieces (unlike much of what's going on in streetwear right now), we're extremely excited to see the Everyday Noble Clothing brand take flight."
Everyday Noble Clothing believes that through the power of nobility, passion and determination, the lineage you leave starts with the mark you make - nobility isn't something you inherit; it is a mindset and a series of choices one makes everyday. Everyday Noble Clothing is located in Kansas City, MO, and can be found at http://www.EverydayNobleClothing.com.
"I want to inspire the audience by offering a product that maintains a higher standard from the quality of the materials, the content on the shirts, and the overall mindset of the brand," said Josh Reed, co-founder of Everyday Noble Clothing. "I appreciate the professional guidance HypeLife Brands provided along the way, while allowing me creative freedom in taking this idea and turning it into a dream come true."
About HypeLife Brands
HypeLife Brands is the leading lifestyle branding and youth marketing agency focused on helping brands engage with the Generation Y market and Millennials. Key client industries include apparel and street wear, musicians and recording artists, entertainment and extreme sports. Founded in 2001, the agency is headquartered in Kansas City, Missouri with a satellite office in Los Angeles, California. HypeLife Brands can be found at http://www.HypeLifeBrands.com.
###