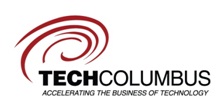 Columbus, Ohio (PRWEB) February 23, 2012
TechColumbus, Central Ohio's catalyst for technology-based company growth, today announced the appointment of Ron Landthorn to the post of Director of Platform Lab.
In this role, Landthorn assumes full management responsibility for an organization that is a leading provider of virtual computing infrastructure and datacenter resources for software testing, application development, proof of concept and disaster recovery planning. Platform Lab, with offices located at TechColumbus, has served an international list of more than 200 clients from startups to major public and private enterprises.
"TechColumbus is pleased to have someone with Ron's capabilities and management track record join our team to lead Platform Lab to even greater levels of success", said Tim Haynes, TechColumbus' Interim President & CEO and Vice President of Marketing and Member Services.
Prior to joining TechColumbus, Landthorn was based in Silicon Valley where he developed a successful track record in international sales and business development leadership for a number of high-profile IT firms, including both venture-funded start-ups (MIPS Technologies) and global technology suppliers (Fujitsu Microelectronics) A Columbus native, he holds an Electrical Engineering degree from The Ohio State University and began his engineering/management career at Procter & Gamble and locally-based AccuRay Corporation.
Landthorn commented: "I'm pleased to have this opportunity to contribute to the growth and success of Platform Lab, which is well-positioned to serve the growing need for cloud based services – particularly as more and more companies recognize the value and importance of software testing and scalable development environments."
New Partner Program
As part of its strategy to expand cloud and virtualization application offerings while fostering collaboration among key solution providers, Platform Lab is today launching its Datacenter Solution Partner Program and is pleased to announce Veeam Software, with U.S. headquarters in Columbus, as Solution Partner for backup and replication technology.
The Solution Partner Program is designed for leading datacenter solutions providers whose products and services complement Platform Lab's Infrastructure as a Service (IaaS) solutions. In addition to collaborating with Platform Lab on joint business opportunities, participating firms benefit from a number of cross-promotional programs including significant brand exposure at Platform Lab's offices located within TechColumbus. Planned future partner announcements will include leading hardware and software solutions in the next generation datacenter arena.
"As one of the most innovative and fastest growing global suppliers of data protection and infrastructure management technology, Veeam Software is a perfect fit for this program and we're pleased to launch this new initiative with a flagship Columbus-based firm", said Ron Landthorn, Director of Platform Lab.
"Our respective product and service offerings combine to provide a comprehensive menu of virtualization capabilities for enterprise software development, testing, and production deployment."
"Veeam is pleased to have been selected as a Solutions Partner of Platform Lab, an organization with a long, successful track record of providing advanced virtualized datacenter infrastructure resources to hundreds of top firms and agencies, said Doug Hazelman, Vice President of Product Strategy of Veeam Software. "Cross promoting Platform Lab's cost-effective, scalable virtual compute environments and our industry leading virtualized data protection technology not only makes perfect sense, it should make it easier for our respective and joint customers to select proven solutions that meet their virtualization requirements."
Planned future partner announcements will include leading hardware and software solutions in the next generation datacenter arena.
About Platform Lab (http://www.platformlab.org )
Platform Lab provides the best value -- for any company, anywhere -- to conduct IT testing, development and projects. Platform Lab is the nation's only non-profit information technology test and training facility, providing organizations worldwide the complete means to conduct a variety of IT test projects. Clients increase the quality of their applications, organizations, and people without investing in expensive short-term assets. Platform Lab provides a competitive advantage to our clients by offering short and long term access to IT hardware, software and massive bandwidth for all types of companies for IT testing, development and projects.
About TechColumbus (http://www.techcolumbus.org)
TechColumbus is the public-private partnership whose mission is to accelerate the advancement of Central Ohio's innovation economy. It is distinguished by its comprehensive breadth of services, including membership, advocacy, venture acceleration and seed funding. Through its services and programming, TechColumbus supports the innovation initiatives of all companies within the region from the newest entrepreneurial startups to the Fortune 500 companies that call Central Ohio home. TechColumbus measures its impact through increased economic growth and the creation of high-paying jobs. With thousands of companies served, and hundreds of millions of dollars directly or indirectly invested, TechColumbus champions the region's world-class technology-enabled companies and is the driver of the entrepreneurial ecosystem in the Columbus region.
###