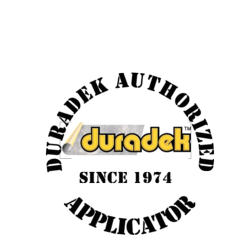 it's encouraging to know that our economy can still foster an environment where qualities such as ingenuity can grow
Kansas, MO (PRWEB) February 22, 2012
Some of the businesses hardest hit in the worldwide recession of the last few years were arguably those in the Construction sector. Fueled largely by a sharp decline in both the new and existing housing markets all across North America. Stories of economic doom and gloom were not hard to come by. One company in the construction industry is setting record distribution levels through creating innovative new products.
Is there a light at the end of the construction industry tunnel? The National Association of Home Builders, which publishes Improving Markets Index (IMI) thinks so! In fact it has identified metropolitan areas that have shown improvement in house prices and related activities for at least six consecutive months. Their latest index released in January shows 76 improving markets, which is a huge jump from the previous figure of 41 in December. Finally some good news if you're in the construction industry. In fact, the leading International Business research company, Freedonia Group has forecast an average rise of 5.7% per year in the nationwide demand for roofing. This is a big turnaround from the previous five-year performance, which actually saw a reduction in demand from 274.2 million squares in 2005 to just 199.7 million squares in 2010 i.e. an average decline of 6.1% per year.
While the decline of the construction industry over the past few years led to; palpable stress levels; thousands being sent to join the unemployment lines; and manufacturers struggling to keep head above water; one company was breaking growth records, registering record distribution levels in 2011! This is more impressive when you consider that they have been in business for 38 years. Which begs the question: why and how?
Since 1974, Duradek has been supplying vinyl waterproofing membrane to the North American construction industry. From private homes, to public buildings, with hundreds of millions of square feet of Duradek installed, there is probably some in your neighborhood. But why is Duradek seeing this sudden peak when the cards are seemingly stacked against the industry?
"One reason" says Jennifer Ogilvie of Duradek, "is the innovative products Duradek continues to add to its lineup. Products such as:

Durarail Rail and Fence systems. For custom railing solutions without the custom price.
Tiledek, an innovative under-tile waterproofing membrane
Plazadek, simplifies the previously tedious installation of duck boards and pavers".
"Another reason Duradek is posting record growth", adds Ogilvie "is its long-standing dedicated, loyal and professional international network of distributors and applicators. In fact, there's probably an approved Duradek trained Applicator in your neighborhood!"
In a period when some deck material manufacturers were slashing their product lines in order to survive, it's encouraging to know that the economy can still foster an environment where qualities such as ingenuity can grow. In fact Duradek launched some of their most exciting new products, while expanding their current lineups with more marketable products that are more eco friendly and durable during this dark period. A seemingly simple formula that other industries could do well to imitate.
About the company
Duradek is a well-known brand across North America. Since 1974 they have established themselves as an industry leader in the manufacture of innovative decking material solutions.
###