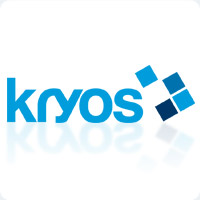 For the C-Suite, Velocity 2 offers enterprises a unique opportunity to create an integrated internal-team and client-facing end-to-end solution -- a mobile and cloud strategy that can provide immediate ROI in addition to scaling with the company.
Calgary, Alberta (PRWEB) February 22, 2012
Kryos announced it's Velocity 2 XML Enterprise Mobile Development Platform today, an innovative leap forward in both the Velocity product as well as a new freemium subscription pricing model.
"We've been in the business of building platforms for enterprises for over 15 years, and the last 4 have been about defining the leading edge of enterprise mobile development," states Trevor Nimegeers, CEO and Founder. "We've learned what enterprises truly value in mobile development platforms. Velocity 2 is the culimination of all our efforts and delivers on many fronts – it's a significant milestone for us, and for our customers."
Unlike 95% of cross-compilers on the market that are unsuitable for enterprise development, Velocity uses an "interpreted-not-compiled" approach. Enterprises don't need to install native mobile compilers, IDEs or middleware, nor learn complex coding structures. Velocity allows enterprise development teams to use XML skills and systems they currently use today, with no additional installation or compiling. For developers, Velocity offers a learning curve of a week to develop robust mobile solutions vs. an average of 8 months for native mobile app development platforms.
Kryos is also announcing the addition of HTML5 capabilities in the Velocity 2 release. Kryos released their Android version in mid-2011. Velocity is well know for it's comprehensive Blackberry version that integrates 100% securely with RIM's BES server, as well as full support for RIM's new Playbook 2.0 O/S. With HTML5, Velocity now supports over 1,000 different types of mobile smartphones and tablets, including Apple iOS iPhone and iPad.
Enterprises can get started with Velocity for free with unlimited usage for up to 5 devices; with per device pricing starting after 5.
"Our revolutionary SaaS per device pricing means enterprise mobile app development costs match the strict controls of how enterprises manage and distribute mobile devices. The model also scales well -- as enterprises add more devices, they'll be paying less per device, giving immediate economies of scale." adds Jeff Samis, VP Product and Market Development. "Because of this, Velocity is easily adopted by the smallest business to Fortune 500 companies."
Platform pricing is available, as is bundle pricing that leverages Kryos's deep consulting experience for enterprises needing additional help kickstarting their mobile strategy.
The secret sauce of Velocity is the standard flexClient mobile app that runs on the end-users device. flexClient receives the single-source XML data created by enterprise developers and interprets / optimizes the user experience on each individual device. The flexClient XML schema gives developers access to over 20 different XML smartWidgets such as carosal menus, graphs, data entry fields & forms, tables and access to native handset features like the GPS / mapping, camera and dialer.
For the C-Suite, Velocity 2 offers enterprises a unique opportunity to create an integrated internal-team/client-facing end-to-end mobile solution with marginal development costs, increased developer productivity, and reduced training -- a mobile and cloud strategy that can provide immediate ROI in addition to scaling with the company.
About Kryos
Conceived in 2008 and launched in 2009, Velocity has redefined how to mobilize the enterprise. Used by companies throughout North America, Velocity is currently licensed for deployment on over 25,000 enterprise mobile devices. The Velocity Mobile XML Development Platform is developed by Kryos Systems. Founded in 1995, with headquarters in Calgary, Canada and offices in Toronto, Kryos is a pioneer in digital, web, portal and mobile solutions for enterprise. Kryos delivers best-in-class software recognized by many awards including Best CMS Solution (Lotus), Best Portal Solution (Lotus), IBM Global Services Beacon Awards Finalist, and an Avnet Award for Top SMB Enterprise Performer. Kryos clients include Sykes, Conoco Phillips, 3M Canada, St. Elizabeth Health Care, Gordon Food Service, Pembina, Viterra, Precision Drilling, Ensign Energy Services, Alberta Medical Association, Multivac and Cameco.
For more information, contact:
Trevor Nimegeers, CEO
Website: http://www.kryosvelocity.com
Email: trevor.nimegeers@kryos.com
Alastair Ross/CTI Technology Centre
Suite 120, 3553 - 31st Street NW
Calgary, Alberta, Canada T2L 2K7
Direct cell: (403) 620-2013
Toll-free: (866) 968-4826
# # #