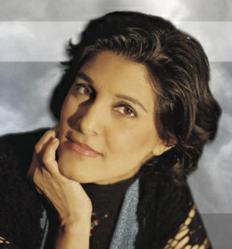 I am answering a conscious call for media that showcases positivity, inspiration and evolutionary action, while also being the example of creative expression and voice of the peaceful sacred activist. 11:11 Media is here as a gift of growth for humanity.
CHARLESTON, SC (PRWEB) February 22, 2012
Simran Singh, #1 rated, syndicated 11:11 Talk Radio host and publisher of the award winning 11:11 Magazine has released 11:11 Magazine as a completely free online, digital publication. Future 2012 issues plus all archived issues are now accessible, free of charge, to individuals worldwide. Each online issue is an exact digital copy of the print edition, with exciting added hyperlink features that allow immediate access to subjects of interest. You can access and search across all available issues. Leading edge authors, speakers and change makers such as Jack Canfield, Gary Zukav and Arielle Ford are supporting these power packed issues of focused content, in-depth interviews with the today's leading change agents, aesthetic graphics and soulful writing from individuals all over the globe. To access the Free editions of 11:11 Magazine, please visit http://online.1111mag.com/
Simran Singh, the 'new' powerful voice in spirituality and consciousness, has become known as the trailblazer of awareness for spiritual and new thought concepts through a variety of creative media resources. Publisher of internationally distributed 11:11 Magazine and #1 rated 11:11 Talk Radio is heard by over 300,000 listeners each month due to her thought provoking programming and insightful dialogue. Simran brings to the forefront a unique interpretation blending co-creative power with metaphysics and personal responsibility. Her work is most celebrated for the talent of asking in depth questions in a dialogue understood by any level of seeker.
11:11 Magazine was founded in 2008 and honored as 2011 Nautilus Book Award Gold Recipient. Marilyn McGuire, Nautilus Awards Founder, "We've been noticing 11:11 Magazine and have been amazed at how beautifully it is done. It's difficult to publish a magazine. The quality of your publication and the kinds of articles addressed provide so much wonderful information. We decided to include 11:11 Magazine as a Gold Winner." 11:11 Magazine is the only Magazine to ever be honored with this distinguished industry award.
11:11 Magazine is devoted to the Journey of the Soul and features articles and interviews that support greater conscious evolution, personal development and spiritual growth. Featuring the leading change makers in the realms of science, spirituality, new thought, motivation and self-help. Having featured internationally recognized names such as Deepak Chopra, Gregg Braden, James Van Praagh, Don Miguel Ruiz and others, Singh is praised for her in depth questioning and content dialogues.
11:11 Magazine's is a bi-monthly publication is now available as a digital online format available on all mobile devices and i-pads. To access your free issues of 11:11 magazine, go to:http://online.1111mag.com/
###