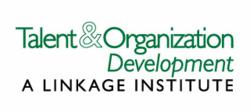 Leadership talent is the most important factor for success―and the biggest challenge that global companies face today
Burlington, MA (PRWEB) February 22, 2012
Linkage, a global leadership development company recently surveyed their clients and determined that the greatest challenge facing organizations in 2012 is attracting and retaining top talent. Third party research confirms that 65% of companies are more concerned about the retention of critical skills and top performing employees now than they were before the economic crisis. "As companies operate in increasingly complex global environments, the time is now to maximize organization effectiveness and the talent within," said Phil Harkins, CEO and Founder, Linkage.
Since the inception of the Best of Organizational Development Summit in 1999, Linkage has committed millions of dollars to research and program development for organization effectiveness, leadership, human resources, and talent practitioners. Through all this, Linkage understands that now, more than ever, talent and organization development is critically important to the success and growth of organizations; and has announced an exclusive global business partnership with Dr. Noel Tichy and the University of Michigan's Global Business Partnership, to build the Talent and Organization Development Institute™ to take place June 11-13, 2012 in Chicago. The Talent and Organization Development Institute™ (formerly the Best of OD Summit) will develop the practitioner's capacity to manage complexity and drive results through an organization process model, an organization assessment, world class speakers and best practice learning sessions, learning teams, peer coaching, and a focused Year of Learning™.
"Leadership talent is the most important factor for success―and the biggest challenge that global companies face today," said Dr. Noel Tichy, Institute Co-Chair and Director, University of Michigan Global Business Partnership. In addition to co-chairing and keynoting at the Institute, Dr. Noel Tichy will also be co-chairing and leading the Executive Forum on Talent Development with Phil Harkins.
The Executive Forum on Talent Development: Revitalizing Leadership Pipelines has been designed by Noel Tichy of the University of Michigan in partnership with Linkage as an exclusive and mission-critical multi-company forum focused on solving the most significant and strategic talent challenges for its member companies. Through the Forum experience, forum members will advance their leadership pipelines and have access to and be coached by the best talent practitioners in the world. While each forum member company will benefit from the practical and strategic coaching the year provides, the research undertaken by the University of Michigan Forum Research Team will advance learning and make notable each member company's focus and commitment to talent.
For more information on the Talent and Organization Development Institute™ and Linkage's partnership with Dr. Tichy call 781-402-5555 or visit http://www.linkageinc.com/OD.
Linkage works with leaders and leadership teams worldwide to build organizations that produce superior results. For over 25 years, they have delivered on this promise by strategically aligning leadership, talent, and culture within organizations globally. They do this by providing strategic consulting on leadership development and talent management topics and through their learning institutes, skill-building workshops, virtual learning capabilities, tailored assessment services, and executive coaching.
Linkage is headquartered in Burlington, Massachusetts with operations in Atlanta, Boston, New York, San Francisco, St. Louis and outside the U.S. in Athens, Bangalore, Brussels, Buenos Aires, Hamilton, Hong Kong, Istanbul, Johannesburg, Kuala Lumpur, Kuwait City, Mexico City, Rome, Seoul, Shanghai, Singapore, Sydney, Vilnius.
###