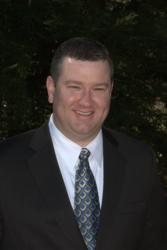 Reston, VA (PRWEB) February 21, 2012
AppAssure Software, the award-winning #1 backup for virtual, physical and cloud environments, announced today that Bob Gagnon has been named one of CRN's 2012 Channel Chiefs. This prestigious list of the most influential and powerful leaders in the IT channel recognizes those executives directly responsible for driving channel sales and growth within their organization, while evangelizing and defending the importance of the channel throughout the entire IT Industry.
Under Gagnon's leadership, AppAssure has more than doubled its partners because their demand for AppAssure's award-winning backup product for VMs, physical and cloud servers has never been stronger. AppAssure's innovative software permits VMware backup, Hyper-V backup, Windows Server backup, Microsoft Exchange backup and Microsoft SharePoint backup. In addition, Gagnon is one of the architects behind a new partner incentive program. Unlike traditional incentive programs, this one affords all partners, no matter what size or level, with an equal opportunity to reap industry-leading margins for registering new opportunities with AppAssure.
According to Michael Kupfer, Black Diamond Technologies' President and CEO, "When Black Diamond Technologies recommends AppAssure to a client, AppAssure responds with a sense of urgency and rallies quickly to address our customers' backup and replication requirements. AppAssure always exceeds our expectations with a confidence that permeates throughout its channel organization."
For the tenth consecutive year, Channel Chiefs were selected by the CRN editorial team based on channel experience, program innovations, channel-driven revenue, and public support for the importance of IT Channel Sales.
"All of the company's executives had a key goal for 2011 -- to focus on channel partners and carefully listen to their needs," said Gagnon. "In retrospect, this honor reflects the energy they put into building such a dynamic and loyal partner community."
"The 2012 Channel Chiefs list recognizes vendor executives dedicated to driving channel programs in the IT marketplace," said Kelley Damore, VP, Editorial Director, UBM Channel. "Our annual Channel Chiefs issue is a must-read for IT solution providers evaluating new vendors or looking to expand solution offerings. These are the people, the products and the programs that any savvy solution provider needs to know. We congratulate this year's Channel Chiefs for their stellar record of business innovation and applaud them for their continued dedication to the partner community."
Selected by CRN's editorial staff, the 2012 Channel Chiefs list is featured in the February issue of CRN Magazine and will be featured online at crn.com.
Pricing and Availability
AppAssure Backup, Replication & Recovery Software starts at $899 USD. For further information, please contact AppAssure Software at 1-866-459-6653 in North America or +44-1306-888864 in EMEA or visit the company's website at appassure.com.
About UBM Channel: (ubmchannel.com)
UBM Channel is the premier provider of IT channel-focused events, media, research, consulting, and sales and marketing services. With over 30 years of experience and engagement, UBM Channel has the unmatched channel expertise to execute integrated solutions for technology executives managing partner recruitment, enablement and go-to-market strategy in order to accelerate technology sales. UBM Channel is a UBM company. To learn more about UBM Channel, visit us at ubmchannel.com.
UBM plc (ubm.com)
UBM plc is a leading global business media company. We inform markets and bring the world's buyers and sellers together at events, online, in print and provide them with the information they need to do business successfully. We focus on serving professional commercial communities, from doctors to game developers, from journalists to jewelry traders, from farmers to pharmacists around the world. Our 6,000 staff in more than 30 countries is organized into specialist teams that serve these communities, helping them to do business and their markets to work effectively and efficiently. For more information, go to ubm.com.
Connect with AppAssure:

Website: appassure.com
Blog: blog.appassure.com
Twitter: twitter.com/AppAssure
Facebook: facebook.com/appassure
Additional Web Link:
About AppAssure Software
AppAssure is the #1 unified backup & replication software for virtual, physical and cloud environments. This multiple award-winning and customer-proven software recovers virtual and physical servers, applications and data in minutes instead of days or hours. AppAssure's innovative and groundbreaking technologies assure 100% reliability of recovery and goes beyond just protecting data to protecting entire applications. AppAssure backup software supports multi-hypervisor environments – VMware vSphere / ESXi, Microsoft Hyper-V and Citrix XenServer – and it can perform VMware backup, Hyper-V backup, Windows Server backup, Microsoft Exchange Server backup and more. AppAssure is an Elite VMware Technology Alliance Partner and Microsoft Gold Certified Partner. With more than 6,000 customers, partners and service providers in over 50 countries and over 3,000% growth in three years, AppAssure is the world's fastest growing backup software company as ranked by Inc. Magazine.
###