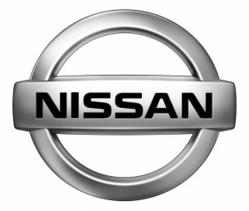 Lawrence, Kansas (PRWEB) February 22, 2012
On Saturday February 25th the University of Kansas Sport Management and Marketing Club along with the Boys and Girls Club of Lawrence will be putting on a 3 on 3 basketball tournament for first and second graders to participate in. This event has been made possible with the help from area sponsors such as the Briggs Nissan Lawrence store. Briggs Nissan Lawrence is one of the leading Nissan dealers in Lawrence and is very proud to be a part of this great event.
The tournament will be taking place at the Robinson Recreation Center on the University of Kansas campus. This event is very special because currently, there are no basketball tournament opportunities offered to first and second graders in the area. The goal of the tournament is to help teach these children the importance of good sportsmanship, getting active and learning the values of the game of basketball. The Boys & Girls Club or Lawrence and the KU Sports Management and Marketing Club hopes that this tournament will help inspire and enable the children to realize their full potential.
Briggs Nissan Lawrence is a huge fan of basketball and getting kids active. They are a large supporter of the Lawrence community and they are proud to help out with this tournament. Briggs Nissan Lawrence is joined by Briggs Subaru and Briggs Chrysler Dodge Jeep Ram in contributing to this event.
Briggs Nissan Lawrence carries a large selection of vehicles such as Nissan in Lawrence, KS. The dealership also has many used cars in Lawrence, KS and would be happy to show interested consumers a great vehicle. For more information on the dealership please visit http://www.briggsnissanlawrence.com.
# # #