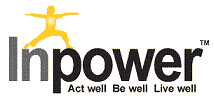 What we found was, no matter your age, gender, or cancer diagnosis, Inpower significantly decreases debilitating side effects resulting from cancer treatments.
Portland, OR (PRWEB) February 23, 2012
Cancer can destroy lives and cause countless scars to the physical body, the mind, the soul and the heart. It was often thought that exercise was not recommended during the time of cancer treatment. However, recent statistics show exercise not only strengthens the body, but the mind as well.
The non-profit Inpower Fitness, based in Portland, Oregon, is the brainchild of Laura Rosencrantz.
Rosencrantz is a fitness coach/personal trainer who helps patients going through chemotherapy and other cancer related treatments, as well as those in remission, recover through the power of exercise.
For many of the patients who went through the Inpower fitness program, they lost something when they were first told of their diagnosis. They lost their hair, they lost weight, and some lost the will to even fight.
But Rosencrantz's clients have all found something many of them lost when they were originally diagnosed with cancer: Hope. In finding Rosencrantz and the Inpower program, they found a friend, a trainer and a confidant. They also found a support group like no other- offering a welcome distraction and tangible results of renewed strength in body and mind.
Rosencrantz recently ran a series of studies to gauge the effectiveness of exercise. "What we found was, no matter your age, gender, or cancer diagnosis, Inpower significantly decreases debilitating side effects resulting from cancer treatments."
"Advances in the overall effectiveness of cancer treatments have significantly increased survival rate," says Rosencrantz. "However, no matter your age, sex, or diagnosis, these therapies have severe negative side effects changing the patients quality of life for the worse."
Statistics have shown that 90% patients complain of cancer caused fatigue, often described as "paralyzing," 25% will develop clinical depression, and many will loose as much as 35% of their physical functioning abilities during treatment. Few interventions have been shown to prevent these declines. Therefore, Inpower evaluated the effects of exercise in blunting these effects.
Rosencrantz's study took 51 cancer patients, ages ranging from 20-82; all cancer types, stages, and undergoing treatment participated. Following a consultation, muscular strength, cardiovascular endurance, depression and fatigue were assessed for a baseline and development of an individualized exercise program. They exercised bi-weekly for 12 weeks, and re-assessed using the same measures comparing the effectiveness of exercise.
Study Highlights:
Protocols Used: Beck Depression Questionnaire, Pfifer Fatigue Questionnaire, Modified Bruce Treadmill Test, 15 Rep Max Strength Test.
Results: The comparison of the initial assessments and the final assessments revealed that fatigue decreased 49%, depression decreased 51%, strength increased 134%, and cardiovascular endurance increased 40%.
Additional statistics from this study include:
LEUKEMIA LYMPHOMA subjects
Strength increased 141
Cardiovascular increased 61%
Depression decreased 65%
Fatigue decreased 73%
BREAST CANCER subjects
(25 participants Age range 32-63 Average age 52)
Depression Decreased avg. 47%
Fatigue Decreased avg. 55.4%
Strength Increased avg. 153%
Cardiovascular Increased avg. 50.4%
For more information please visit http://www.inpowerfitness.com or email maggiekpalmer(at)gmail(dot)com for interviews with Laura Rosencrantz and more information on her study, including more results and graphs of the study results.
###