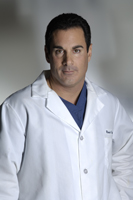 HydraFacial combines the power of exfoliation with the benefits of cleansing and moisturizing.
New York, NY (PRWEB) February 21, 2012
Dr. Michael Fiorillo, the renowned plastic surgeon behind SoHo's newest Medispa, Luminique, now offers the cutting-edge "HydraFacial" at his two Medispa locations. While Luminique offers a host of cosmetic treatments and spa services, Dr. Fiorillo feels that this procedure will be particularly beneficial to his patients.
"Think of the HydraFacial as a moisture-rich version of microdermabrasion," explains Dr. Fiorillo. "Instead of bombarding the skin with tiny rough particles, this procedure drenches the skin in hydrating serums. With each pass, HydraFacial's exfoliating spiral tip helps to cleanse the skin and remove impurities."
While conventional abrasion techniques have always been dry and uncomfortable, HydraFacial combines the power of exfoliation with the benefits of cleansing and moisturizing. This new "hydradermabrasion" procedure is thought to be revolutionary in the world of skin resurfacing.
"HydraFacial can address several cosmetic issues including acne, fine lines, uneven skin tone and much more," says Dr. Fiorillo. "With the variety of hydrating serums available to us, we can customize the procedure to any patient's cosmetic needs." HydraFacial serums range from a peptide complex called DermaBuilder to an antioxidant-rich solution called Antiox-6.
In today's world, more and more patients are turning to minimally-invasive procedures over that of traditional plastic surgery. Based on the most recent data from the American Society of Plastic Surgeons, for every one surgical cosmetic procedure that was performed in the US, seven minimally-invasive procedures were performed. Dr. Fiorillo—who also offers Botox injections, laser treatments and skincare—feels that the HydraFacial is one of the most powerful new advancements when it comes to these minimally-invasive techniques.
Dr. Fiorillo's newest Medispa is located at 350 Hudson Street in Manhattan and is taking new clients at (212) 647-0007. His other location is in Pearl River, NY. Those interested in the HydraFacial can also visit Dr. Fiorillo's new website at http://www.luminiquemedspa.com/ to schedule an appointment.
About Dr. Fiorillo
Dr. Fiorillo, a board-certified plastic surgeon in New Jersey and New York City, is highly respected and well-known. He frequently appears in the national media as an expert opinion in this popular field, including appearing as a breast specialist on "The Real Housewives of New Jersey."
Board-certified in Plastic and Reconstructive Surgery, Dr. Fiorillo graduated with his medical degree at the top of his class at Chicago Medical School and completed residency training in general surgery at Staten Island University Hospital. He also completed a fellowship in plastic surgery at the University of Medicine and Dentistry of New Jersey.
In 2004, Dr. Fiorillo opened an outpatient surgical facility where he performs most of his plastic surgery procedures, providing comfort and convenience for his patients. Dr. Fiorillo has offices in New York and New Jersey and can be reached at (866) 537-0954 or http://www.drfiorillo.com/.
###