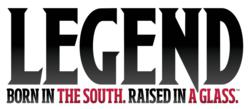 "Moving to APS's flexible cloud-based system gives our employees easy access to the information they need, when they need it. The resulting time and cost savings allow us to focus resources on core business strategies... Cheerwine CEO Cliff Ritchie
Shreveport, LA (PRWEB) February 22, 2012
APS Payroll (APS) is pleased to announce the addition of Cheerwine and its affiliate beverage companies to its national client group. Cheerwine launched APS's cloud-based payroll, HR and time & attendance solution this month.
Cheerwine CEO Cliff Ritchie said the features of the single platform solution align with the company's commitment to efficiency, transparency and effective communication with its employees. "We are a company rooted in family values, and our employees are the foundation of the growing Cheerwine family," said Ritchie. "Moving to APS's flexible cloud-based system gives our employees easy access to the information they need when they need it. The resulting time and cost savings allow us to focus resources on core business strategies and expansion of our distribution markets."
Jill Rufty, Cheerwine's Human Resources and Safety Director, said APS Payroll was selected after an extensive nationwide request for proposals process. "Some of the proposals we received came from companies which are more well-known, but what we liked about APS is their willingness and ability to customize the system to meet the needs of our complicated payroll structure, the simplicity of their system design, which makes it easy to use even for those who have not previously worked on computers, and the level of personalized attention our project has received," said Rufty. "It is invaluable to work with a team which invests real time in getting to know your business and helping your company reach goals."
Rufty said the adaptability and responsiveness of the APS team was critical to a successful conversion. "With 10 locations previously operating on a system so dated that managers had to manually compute time, it was a challenging process to implement such a dramatic update, but any issue that we identified was worked through with confidence by APS," said Rufty. "We were never told no. APS even customized the system to accommodate some of our salary/non-exempt employees which work non-traditional schedules. We're excited to be providing our employees with such a user friendly system which allows fingertip access to their payroll information whenever it is needed."
Cheerwine is a legendary southern soft drink famed throughout the South for its unique flavor. Cheerwine and its beverage company affiliates manage employees across a four state area. The independent 94-year old North Carolina Company is still held and managed by the family of the founder, L.D. Peeler. CEO Cliff Ritchie, L.D's great grandson, continues to build on the company's vision for expanding distribution markets nationwide and was inducted into the Beverage World Hall of Fame in 2010.
APS President Aaron Johnson said Cheerwine's explosive growth makes its transition to its flexible cloud-based SaaS solution even more critical. "We're pleased to have the opportunity to provide business management tools to Cheerwine that will allow them more time and resources to expand into new markets," said Johnson.
APS Payroll is a national workforce management and payroll tax compliance provider committed to delivering value through flexible cloud technology and individualized support. APS Payroll's cloud-based SaaS solution provides payroll, HR, time keeping and employee self-service in a single platform which can adapt to meet changing customer needs. More information about APS Payroll products and services may be viewed at http://www.apspayroll.com.
###