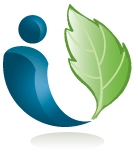 (PRWEB) February 22, 2012
LivingSenior's comprehensive nationwide database of residential care listings offers a variety of options for those looking for a place for their loved one to live.
To those seeking a place for their loved one, it's important to find somewhere that fits the needs of each individual person. With LivingSenior's comprehensive nationwide database of top senior care providers, businesses can receive helpful and affordable quality leads for a fraction of the cost.
As a Senior Care provider, enrolling in LivingSenior's high-quality lead program allows you a variety of things including:

Expanded visibility by marketing a company's services or facility to countless senior citizens in their area.
Alignment with other top senior care providers within the country.
Increased business as the company will gain qualified leads from those interested in your specialized services.
As this is a competitive market, it's important that senior housing companies put their marketing dollars somewhere that focuses on quality. LivingSenior offers a free listing or a featured listing that gets more views and ultimately, a better chance at more leads (with an added fee). The leads that LivingSenior provides are exclusive. There are no monthly fees or high costs per move-in as a company only pays a fee per qualified inquiry. All leads are sent in real time and are specific as the individual requested information from your facility directly. No lead management system is needed either!
These listings are based on an affordable per lead price. LivingSenior allows companies to manage their profile for free. Photos, custom descriptions and features as well as video uploads are all included. A customized contact form can also be created for interested persons. Each listing also receives a search engine friendly URL. No long term contract is required as a company can cancel their listing at anytime.
Featured listings are great for: retirement homes, senior care facilities or specialists, assisted living facilities, hospice programs, home care, senior housing, residential care homes, home nursing, nursing homes, home health aides, and retirement communities.
Ultimately, seniors and their loved ones around the United States trust LivingSenior to connect them to the best professional senior care providers for their specific health needs. Their updated and comprehensive database enjoys countless views making it beneficial to Senior Care companies to become a Featured Senior Care Provider.
About LivingSenior: LS offers informative and valuable tips on senior care consulting and services around the United States. Their program matches seniors to different housing facilities to fit their specific needs. Their professional staff of senior care specialists is dedicated to placing seniors in a comfortable atmosphere they will thrive in.
###