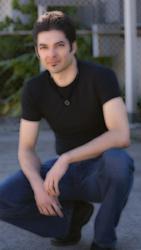 Dating guru's secrets on how to attract women revealed in new book.
San Mateo, CA (PRWEB) February 23, 2012
Now, any man can learn the secrets to attract women in a new book that reveals just what women want. This easy to read and entertaining guide shows men how to attract women with ease, Xuma says in his new book "How to Attract Women: The Secrets of What Women Want," available now on Kindle.
"Knowing and understanding a few key concepts about what women want can make all the difference in the world," Xuma says. "For instance, women want to feel that they can trust a man before they feel attracted, but men who reveal too much in the hopes of building trust will end up in the dreaded friend zone."
The key is to create a perfect blend of thrill and trust in women, Xuma says.
"Men can do that by remaining a bit mysterious in their interactions with women," Xuma says in his book on how to attract women. "Men should reveal enough about themselves so that a woman feels she can trust him, but not so much that she feels like he's her new best friend."
One of the secrets to building trust involves the power of teasing, Xuma says.
"If a man teases a woman like she is his kid sister, he can nearly instantly establish a feeling of trust with her," he says. "Men need to learn the art of gentle teasing if they want to be successful in how to attract women."
In addition, Xuma spends some time in his book revealing ways men can conquer approach anxiety.
"Approach anxiety is something nearly every man experiences at least once in his life," Xuma says in his book on how to attract women. "This fear can be paralyzing."
But the good news is that men can learn how to shed this fear and approach even the most intimidatingly beautiful woman.
Xuma's book reveals secrets on how to ditch approach anxiety and how to attract women with ease while also avoiding the dreaded friend zone.
Xuma has spent years teaching hundreds of men flirting tips for guys and has been a dating expert and attraction adviser for more than 10 years. He has appeared on ABC and CBS television, as well as Playboy radio. He's the author of The Bad Boy Formula, Secrets of the Alpha Male, the Girlfriend Training Program, and numerous other books and articles. He has also been recognized for his work revealing not only the steps in attracting women, but also how to attract women and avoid the friend zone.
For more information, visit Carlos Xuma's website at http://www.attractwomen.com
###