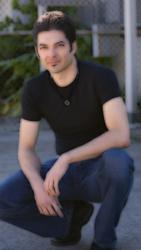 New Report: Dating Expert Details Ways Guys Can Attract Girls
San Mateo, CA (PRWEB) February 28, 2012
What really matters is how a guy makes the woman feel, says Carlos Xuma in a new report.
"Overweight, bald, sloppy dressers, even funny looking men can walk out of a room with the most beautiful girl if they know a bit about attraction and seduction," Xuma says. "It's less about superficial appearances and status symbols and more about what that guy has to offer a woman in terms of alpha male traits."
In Xuma's new report, he outlines ways guys can attract girls by cultivating alpha male traits, such as confidence and the ability to provide.
"Women may not even realize it on a conscious level, but deep down, they are biologically programmed to be attracted to men who make them feel safe, secure, and able to provide for them," Xuma says.
One of the ways guys can attract girls is to worry less about outward appearances, such as physical looks, and concentrate more on developing alpha male traits and characteristics, Xuma says.
Even the most highly successful woman in the big city can be primitively attracted to a man's alpha male qualities, Xuma says.
"Although in reality, a woman like is the farthest person from needing someone to provide for her, she still will be attracted to alpha males," Xuma says in his report on ways guys can attract girls. "Smart men know that developing those qualities will pay off in the long run."
One of the tips Xuma reveals about how to attract women successfully, is that men need to exhibit those qualities that show a woman can feel safe and secure around them, but also mix it up with a bit of mystery to avoid ending up in the friend zone.
"Making a woman feel safe is not enough," Xuma says in his report. "Men need to carefully find that balance between a woman feeling safe, but also feeling a thrill in the man's presence. That can be accomplished in several ways, as I detail in my new report."
One method that Xuma shares is advising that men learn how to keep a little bit of a sense of mystery about them.
Xuma has spent years teaching hundreds of men flirting tips for guys and has been a dating expert and attraction adviser for more than 10 years. He has appeared on ABC and CBS television, as well as Playboy radio. He's the author of The Bad Boy Formula, Secrets of the Alpha Male, the Girlfriend Training Program, and numerous other books and articles. He has also been recognized for his work sharing dating advice for guys and ways guys can attract girls.
For more information, visit Carlos Xuma's website at http://www.datingdynamics.com
###