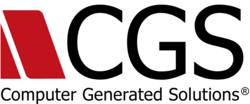 New York, NY (PRWEB) February 22, 2012
Computer Generated Solutions (CGS), a leading global provider of technology solutions, today announced that it has achieved a Microsoft Partner Network Gold Competency in Messaging to add to its existing Gold Competencies in Digital Marketing and Enterprise Resource Planning. To earn a Microsoft Gold Competency, organizations must complete a rigorous set of tests to prove their level of technology expertise, have a requisite number of Microsoft Certified Professionals, submit customer references, and demonstrate their commitment to customer satisfaction by participating in an annual survey.
"Achieving multiple Gold competencies establishes us as a true market leader, further demonstrating our commitment to serving the needs of customers relying on Microsoft-based solutions," said Tom Epes, Senior Vice President of CGS. "We look forward to helping our customers realize their full potential by continuing to focus our areas of technology expertise in response to today's business needs."
The Gold Messaging competency highlights an organizations deeper investment in archiving, compliance, e-discovery and migration, along with an ability to help customers with their journeys to the cloud with Microsoft Exchange Online.
"The Microsoft Partner Network is designed to empower solution providers to succeed in today's business environment. By achieving the prestigious Gold Competency, participating companies are provided with a rich set of benefits, including increased customer visibility through branding and accessibility, training, and support," said Jon Roskill, corporate vice president, Worldwide Partner Group at Microsoft Corp. "We are proud to put forth a program that provides the right resources to help a company develop the expertise customers demand in today's competitive market and also provides the community and infrastructure that can connect them to one another, lowering costs for all parties."
The Microsoft Partner Network is designed to equip organizations that deliver products and services through the Microsoft platform with the training, resources and support they need to provide their customers superior experience and outcomes.
About CGS
For more than twenty-seven years, CGS has enabled global enterprises, regional companies and government agencies to drive breakthrough performance through technology. Headquartered in New York City, CGS employs over 4,000 professionals in 20 offices in North America, Latin America, Europe and Asia. With global delivery capabilities, expertise across leading platforms and deep experience in multiple industries, CGS has become the IT partner of choice for thousands of organizations worldwide. CGS delivers a wide array of proprietary and third-party business applications, technology and business services, and business process outsourcing solutions, including customer care, technical support and corporate learning & training. For more information please visit http://www.cgsinc.com.
# # #