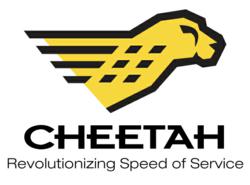 We finished our roll-out of the tablets six weeks prior to our projected end date. We plan to leverage the Android platform by adding apps that will augment current savings, enhance our backoffice processes, and improve our drivers' productivity.
Westlake Village, CA (PRWEB) February 22, 2012
Cheetah Software Services, Inc., a leading provider of real-time logistics solutions for delivery, LTL, and private fleet carriers, announced that Ward Transport and Logistics is implementing the next generation of Cheetah's mobile application. Running on the Android platform, Cheetah Mobile significantly enhances Ward's ability to provide on-time trucking services to their customers while increasing operating efficiency and providing a higher level of customer service.
Cheetah Mobile provides a data-rich and intuitive interface that provides enhanced access to information and improves field efficiency and productivity. The Android platform supports a wide variety of smartphones and tablets on all major US carriers, including ruggedized models and those with and without physical keyboards, thus meeting the needs of any organization at a variety of competitive price points.
Cheetah Mobile connects field workers with dispatch, customer service, management, and customers, in real time, via two-way messaging, dynamic ETA updates, and POD verification including barcode scanning, signature capture, and photos. Field efficiency is further improved with voice navigation providing turn-by-turn directions driven by live pickup and delivery information. Finally, training is reduced and productivity is increased through an intuitive touchscreen interface that is standardized across all Android devices and built-in help that reduces support calls.
Ward Transport and Logistics is running Cheetah Mobile on Android tablets, which provide larger screens that make selecting screen elements easier and utilizing mapping and navigation more efficient. Ward completed their implementation six weeks earlier than planned, and Ward's drivers are reacting positively to the app's greater ease of use and enhanced workflow and the tablet's larger and more comfortable form factor.
"Cheetah Mobile puts the power of the Cheetah logistics system in the hands of Ward Transport and Logistics' drivers, with an easy-to-use and intuitive interface and better access to information. In addition, Ward's drivers can more easily update order status, remain in touch with the backoffice, and easily access the tools need to be efficient and productive," said Bobby Darroll, Cheetah's President and CEO. "In addition, we're excited to leverage the flexible and increasingly popular Android platform to provide enhanced value to Cheetah customers like Ward Transport and Logistics."
"The drivers are thoroughly embracing the new mobile devices," said Mike Zupon, Ward's Director of MIS. "In fact, we finished our roll-out of the Galaxy tablets six weeks prior to our projected end date. We plan to leverage the Android platform by adding apps that will augment current savings, enhance our backoffice processes, raise the bar on our excellent customer service, and improve our drivers' productivity."
Zupon describes one driver's experience with Cheetah Mobile: "The tablets are working so well that one of our P&D drivers in Baltimore, John Spence, was able to assist a driver from another transportation company. The other driver could not find a location to make his delivery, and after asking John if he knew where the business was located, John used the mapping software on the tablet that works in conjunction with Cheetah. John was able to pinpoint the location of the delivery and show the other driver the actual picture of the building where he was to make his delivery. The other driver was so impressed that he asked where John got the device and software. Needless to say, we our very pleased our current tablet running Cheetah Mobile."
For more information about Cheetah Software Systems, Inc. contact Mark Coppock at mcoppock(at)cheetah(dot)com.
About Cheetah Software Systems, Inc.:
Cheetah Software Systems provides dynamic, intelligent wireless solutions to automate and optimize delivery route planning, pickup assignment, dispatch, and customer service. Fully scalable and Web-based, Cheetah solutions increase productivity and profitability for carriers of any size with minimal up-front costs. Cheetah's private fleet and LTL customers utilize GPS-enabled phones and PDAs to schedule, route, and track drivers and shipments. Today, Cheetah streamlines business and home delivery transactions for hundreds of firms across North America. For more information call 888-Cheetah or visit http://www.cheetah.com.
About Ward Transport and Logistics Corp.:
Ward Transport & Logistics Corp. is a premier Regional LTL, Truckload and Logistics provider. Started in 1931 as a one-truck operation, Ward Transport has grown to become a solid network of 21 Service Centers serving 12 states in the Mid-Atlantic region along with partnerships across the United States, Canada and Puerto Rico. Through dedication to excellence, Ward Transport has launched itself into the top ranks of transportation and logistics service providers and prides itself on award-winning customer service and safety programs while also maintaining a claim-ratio well below the industry average. Through this, Ward Transport & Logistics Corp. has been awarded recognition as the overall best value throughout the industry.
###