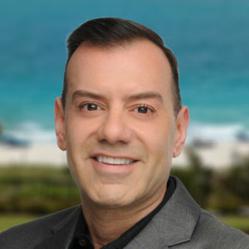 Miami Beach, FL (PRWEB) February 22, 2012
Zilbert International Realty, a Miami-based luxury real estate brokerage company, announced today that Joseph Padula has joined the firm as a sales associate specializing in Downtown Miami and Midtown Miami condo and home sales.
Mr. Padula's past achievements include a successful sales career at the Midtown Miami real estate complex, a $2.3B mixed-use project of residential towers, office space and retail space where he was a top producing agent. Prior to that, he was a Regional Director of Group Fitness for Bally Total Fitness and Level 5 Fitness.
Mr. Padula holds a bachelor's degree in Business Management from Seton Hall University.
In his free time, Joe is an avid runner, having completed multiple marathons. Joe has also been involved with The Smart Ride for six years, a long distance charity bike ride where 100% of the funds raised go to various local charities in Dade and Broward Counties.
Mr. Padula is a member of the National Association of Realtors®, the Florida Association of Realtors® and the Miami Association of Realtors®.
ABOUT ZILBERT INTERNATIONAL REALTY
Zilbert International Realty is full-service premium real estate brokerage that works with clients from around the world. It works with both buyers and sellers, and specializes in South Florida luxury estates, condos, homes and vacation properties from the greater Miami area up to the Palm Beaches. Through its alliance with the Who's Who of Luxury Real Estate and LuxuryRealEstate.com, its global reach extends to over 70,000 real estate professionals in over 85 countries. Collectively, Zilbert and its network partners sell over $190B annually.
The company's website, http://www.Zilbert.com is a popular tool for its customers, with over 50,000 visitors each month, and over 10,000 properties that are updated continuously.
Zilbert's sales associates are an elite team of real estate professionals, recruited through a specialized, invitation-only selection process. The company is also a leader in the use of technology and social media to help it engage with its clients. Its core business philosophy is to build personalized, one-on-one relationships with buyers and sellers of real estate, and to partner with them through every stage of a real estate transaction. Its People-and-Technology approach to the real estate market enables it to provide an exceptionally-high level of customer service and customer satisfaction.
Zilbert International Realty was founded in 2003 by Montreal-born Mark Zilbert, a technology innovator who realized almost a decade ago that to prosper in real estate would require a strong adoption of technology. Having worked for such customer-focused technology companies such as Siebel Systems (now part of Oracle Corp.), Mr. Zilbert embraced technology and real estate, and developed tools to help buyers and sellers of real estate understand and engage in real estate transactions. Mr. Zilbert has appeared on numerous national news programs including ABC's 20/20, CNBC, CBS' Morning Show, ABC's Nightline. He has also been featured in the Wall Street Journal.
The firm offers a number of ways for its customers to interact with it. Its traditional business operation offers buyers and sellers of real estate access to sales professionals via its offices, by telephone, on the web, and in person. Its new Zilbert Realty Store is a retail-like shopping experience where buyers can interact with professional sales associates in a casual setting.
###