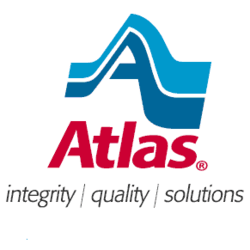 Evansville, IND. (PRWEB) February 22, 2012
Atlas Van Lines, one of the nation's leading moving companies, announces three industry award wins for Atlas affiliated moving professionals. John Westerberg, chairman and CEO of Atlas agency Nelson Westerberg, received The Moving and Storage Institute's Lifetime Achievement Award for Distinguished Service; Atlas driver and Professional Van Operator Charles Allen earned the American Moving & Storage Association's (AMSA) 2011 Special Commodities Super Van Operator Award; Michigan-based Atlas agent DMS Moving Systems earned AMSA's Moving and Storage Agent of the Year Service Excellence Award.
"It's an honor to have the Atlas name attached to three of the moving industry's most prestigious awards," said Jack Griffin, president and COO of Atlas Van Lines. "Together, John Westerberg, Charles Allen and DMS Moving Systems have played vital roles within the Atlas family for decades, and we're ecstatic so see each of them receive such distinguished recognition within the moving industry."
John Westerberg, chairman and CEO of van line agent Nelson Westerberg, received national recognition for his professional achievements and contributions to the moving industry when he was awarded the Lifetime Achievement Award for Distinguished Service at AMSA's Annual Conference and Expo. Westerberg's impact on Atlas and the industry as a whole have made a lasting impact on his peers. His accomplishments include assisting Atlas Van Lines in expanding operations into all 50 states, reorganizing the annual Forum on Moving, establishing a Consumer Advisory Council, expanding world headquarters and furthering quality and accountability standards throughout the company.
As the winner of AMSA's Special Commodities Super Van Operator Award, Atlas Professional Van Operator Charles Allen is recognized among an elite group of drivers and owner-operators who provide the best in safe, reliable and customer-oriented truck transportation. This 27-year veteran has received the Atlas Safe Operator Award for 16 consecutive years.
AMSA awarded Atlas agent DMS Moving Systems its prestigious Agent of the Year award for its industry-leading use of state-of-the-art applications and community involvement. Now in its 28th year of serving as an Atlas Van Lines agent, DMS Moving Systems is also a 13-time winner of Atlas' Milton M. Hill Quality Award winner, which recognizes the company's outstanding performance ratings in customer satisfaction, estimating, claims, safety and warehouse operations.
About Atlas Van Lines
Atlas Van Lines, a national moving company, is the largest subsidiary of Atlas World Group, an Evansville, Ind.-based company. Atlas World Group companies employ nearly 700 people throughout North America. Nearly 500 Atlas interstate moving agents in the United States and Canada specialize in corporate relocation, household moving services and in the specialized transportation of high-value items such as electronics, fine art, store fixtures and furniture. For more information, visit http://www.atlasvanlines.com.
###