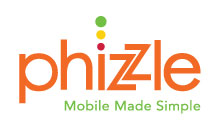 This partnership increases the participation potential for fans at high school games, and also presents increased opportunities for funding going back to our partner schools and state associations," said Peter Fitzpatrick, President and
San Francisco, CA and Cleveland, Ohio (PRWEB) February 22, 2012
Home Team Marketing Partners with Phizzle to Deliver Integrated Digital Marketing Solutions to 10,000 High Schools And 21 State Associations in USA
Adding New Media with Traditional Elements Will Produce More Rewarding Fan Experience at High School Athletic Events Nationwide
Home Team Marketing (HTM), the nation's leading high school sports marketing company, today announced a strategic partnership with Phizzle Inc., a leading technology provider of advanced mobile marketing products and digital advertising solutions.
The agreement between HTM and Phizzle allows for the integration of traditional and digital mobile marketing solutions designed to enhance fan's digital experience specifically among local high school athletic teams throughout the country. The cross-platform approach to digital marketing will enable HTM's network of 10,000 high schools across the country and 21 state association partners to have access to Phizzle's mobile marketing and digital strategic solutions to integrate new media within traditional elements.
Complementing HTM's highly successful high school marketing platform, which includes traditional advertising such as signage, print ads, public address announcements and on-site multi-media campaigns, Phizzle will offer multi-channel digital solutions including SMS, 2D/QR codes, mobile websites, advertising networks, social media and branded apps to connect with sports enthusiasts. Phizzle will provide HTM with its mobile marketing platform to create, manage and launch SMS campaigns, Broadcaster iX™ to create real-time in venue participation entertainment, on-air broadcast, live event displays or web stream and digital marketing integration that includes the SoMoLo model (Social Mobile Local).
"We are very excited to be working with the pros at Phizzle. Their experience in mobile marketing for sports and entertainment is unparalleled. Not only will this partnership increase the participation potential for fans at high school games, but it will also present increased opportunities for funding going back to our partner schools and state associations," said Peter Fitzpatrick, President and Co-Founder, Home Team Marketing.
"With the intersection of mobile and social creating increased opportunity for corporate brands to connect with targeted audiences, Phizzle is providing a more engaging branded experience to extend, encourage and reward the fan experience for HTM's extensive client base," stated Ben Davis, CEO of Phizzle. "Through this partnership with HTM, we are delivering a proven set of mobile solutions and digital services to bring value to sports, broadcasters and Fortune 500 brands. We look forward to working with the HTM team to deliver new media within traditional elements to produce the most rewarding fan experience in high school sports."
About Home Team Marketing
Home Team Marketing is the nation's leading high school sports marketing company. HTM provides integrated marketing and multimedia solutions for corporate partners and revenue generating opportunities for individual high schools, state high school athletic associations, and other school based activities. Home Team Marketing, which opened in 2001, has offices in Atlanta, Chicago, Cleveland, Dallas, Denver, Los Angeles, New York City and Washington D.C. HTM has access to over 10,000 high schools nationwide and works with four of the top five largest state associations in the country. HTM serves as the official marketing arm for 21 state associations. 50% of all advertising revenue goes back to HTM's partner schools. To date, a total of $12.5 million has gone back to schools. HTM was named a finalist in Sports Business Journal's "2011 Sports Business Award" in the category of "Best in Property Consulting, Sales and Client Services." For more information, please visit http://www.hometeam marketing.com
About Phizzle
Phizzle is a leading technology provider of advanced mobile marketing products and digital advertising solutions designed to engage fans and increase customer revenues for sports, broadcasters, Fortune 500 brands and SMB's. Partnering with digital and media agencies, publishers, wireless carriers, and brand advertisers, Phizzle delivers effective digital marketing programs to enable audience relationship management.
With extensive industry experience servicing national sports franchises such as the New York Knicks, Phoenix Suns and 76ers, entertainment venues such as the Madison Square Garden, broadcast companies such as Fox Sports Net, retail establishments such as Westfield Shopping Centers, restaurant chains such as Papa Murphy's and mobile carriers, Phizzle is the provider of choice to power mobile marketing programs. For more information, please visit. http://www.phizzle.com.
MEDIA CONTACTS:
Jackie Keim
Director of Marketing and Public Relations
Home Team Marketing
jkeim(at)hometeammarketing(dot)com
216 566 8326 (TEAM)
Beth Trier
VP, Communications
Phizzle
btrier(at)phizzle(dot)com
415/285-6147
###