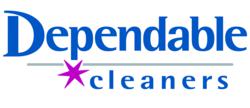 Quincy, MA (PRWEB) February 23, 2012
Dependable Cleaners has announced a new bridal services package designed to ensure every bride looks her best on one of the most important days of her life. From the initial fitting to the cleaning and preservation of the gown, Dependable Cleaners is the destination for brides seeking experienced wedding gown tailors and artisans.
Dependable Cleaners boasts a bridal team of artisans and expert tailors with decades of experience handling the luxury fabrics and embellishments that make up a wedding gown. Dependable Cleaners' Bridal Package ensures that each bride looks flawless before, during, and after their special day.

Dependable Cleaners' expert seamstresses provide fitting and alterations for each bride, ensuring her gown fits perfect and looks stunning when she walks down the aisle. Dependable Cleaners' artisans can reconstruct a gown to give it a more modern look, or restore an antique gown to its original beauty with their award winning Wedding Gown Restoration process.
For the ultimate convenience, Dependable Cleaners provides on-site bridal preparation. Artisans meet brides in their home or Bridal Suit and professionally steam and press their gown, ensuring every layer and ruffle is perfectly in place before the bride puts on her wedding dress. The On-site team can also ensure the entire bridal party is in pristine condition for the big day.
Dependable Cleaners understands that a picture is worth a thousand words. Once the day is over, Dependable Cleaners can preserve the memories with their museum quality Wedding Gown Preservation. Gowns are cleaned in accordance to Museum-Care standards and preserved in acid-free packaging to ensure gowns last a life time.
For more information on Dependable Cleaners' bridal services, please visit:
http://www.DependableCleaners.com/Wedding-Gown-Care
About Dependable Cleaners
Dependable Cleaners has 16 locations as well as home delivery in another 20 towns. An experienced team of certified master dry cleaners ensures your garments and winter coats look their best. The staff works diligently to remove stains and odors using an eco-friendly solution that is tough on dirt and odor, but easy on the earth, while providing conveniences such as Same Day Service, Pickup & Delivery, 24 hour drop off boxes, and the ability to check the status of your garments online. To find the Dependable Cleaners store closest to you visit http://www.DependableCleaners.com.
# # #