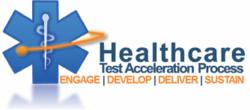 EHR implementation and upgrades, ICD-10, and other compliance initiatives mean more testing is needed now than previously
Nashville, TN (PRWEB) February 22, 2012
Nashville-based Northway Solutions Group recently announced the release of Healthcare Testing Acceleration Process. This innovative approach allows healthcare organizations to harness the power of the tools and techniques needed to successfully manage their ever changing IT environment. Healthcare Testing Acceleration Process is designed to assist both payers and providers with everything from test methodology, test requirements, manual and automated functional testing, performance testing, and security testing to the challenges of having test-ready environments.
"While technology advances in healthcare have resulted in lower error rates and faster claim processing and has enabled rapid network growth, there is a cost. As payers and providers adopt new technology, they require more IT staff to support it and ensure that changes to the software systems are deployed and adequately tested. EHR implementation and upgrades, ICD-10, and other compliance initiatives mean more testing is needed now than previously. If unprepared for this need, some organizations will struggle," says Scott Moore, CEO of Northway Solutions Group.
Healthcare Testing Acceleration Process is built on the four pillars of Healthcare IT success:
1. Engage — Northway has developed an automation strategy that works with any organization, regardless of its current testing process and tools.
2. Develop — Northway automates functional and performance tests based on existing test assets for individual systems, as well as the integrated whole.
3. Deliver — Northway enables the client to accelerate application development and test execution by leveraging the HP Service Virtualization product to access non-available systems and application interfaces in a virtual environment simulating communication, data and performance within the solution stack.
4. Sustain — Northway helps the client define the strategy to maintain the regression suite over the life of the affected systems.
Northway Solutions Group recognizes that proper documentation of workflow and process design is a major issue across the healthcare industry. Healthcare systems have often grown organically with little or no documentation. This poses a major challenge to the IT organization as it tries to understand how the business processes flow and how to develop and test changes to legacy systems.
"Regression cycles often consume large amounts of the organization's time, and frequently, the organization must accept risk since it is unable to "fully" test the impacts of frequent system changes. Healthcare payers often struggle with the lack of well documented test cases, relying on subject matter experts to test critical activities in the business processes to ensure the changes don't have a negative impact. Lack of test cases reduces testing consistency, making it difficult for the organization to plan and ensure that all applications have been adequately tested. Healthcare Testing Acceleration Process provides solutions for this scenario, and many others in the Healthcare IT arena," says Brian Copeland, Quality Assurance Practice Director.
About Northway Solutions Group
Northway Solutions Group is a technology solution provider that provides consulting services around HP's software product lines. Northway employs certified consultants with real-world experience who provide long-term solutions to the toughest business challenges, including training and implementation services.
###