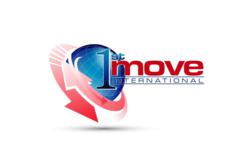 Autoshippers are keen to alert potential customers of the growing car shipping scam on the internet.
(PRWEB UK) 24 February 2012
This International Removals company first came across this when they were approached by a car dealer in Australia who had been directed to a website purporting to be one of 1st Move International's car shipping sites.
Car Shipping Scam: The hook
Fraudsters copied aspects of 1st Move International's site and were advising potential victims that they would buy their vehicle and ship it via their approved shippers, pointing the potential victim to this so called shipping site which they had published themselves.
Once the seller had been "hooked" the fraudster then sends a cheque to the seller for the cost of the vehicle and, very kindly, includes in this payment the costs for shipping the vehicle overseas.
Car Shipping Scam: The Con.
Say the car is being sold for £ 4000.00 and the shipping costs are £1000.00, the seller, then receives a nice little cheque for £ 5000.00 which is duly banked. The bank may even confirm that the funds have cleared and are safely held within the sellers account.
Car Shipping Scam: The Sting.
Within a few days the seller will be asked to send a slice of this money to the shipping agent in order to pay for the shipping, a total of £1000.00 for the shipping costs. The seller is requested to send this money by Western Union or Moneygram which is completed as the seller has already been paid - this transfer is untraceable and cashed immediately. Meanwhile the seller's bank tells them 10 days later that the original cheque has bounced and promptly takes the money out of the unsuspecting sellers account.
The seller has been conned for £ 1000.00! or dollars, yen, Euros whatever, this scam is worldwide. A Word of warning from 1st Move International Removals Ltd they recommend that all potential vehicle sellers are extremely cautious and always verify who they are dealing with so not to be caught out by this scam. They suggest never sending money by Western Union and to always verify a company's website by checking their contact details and calling them direct. E mail addresses should also be checked and never trust a business which sends e mails from publicly available e mail addresses like Hotmail or Live. A genuine company will send e mails from their business name. Always check those e mail headers, never send money by Western Union, call the company direct and remember, if it looks too good to be true, it probably is.
To find out more about the services offered from this International Removals company have a look at the website or give them a call and the team will be happy to assist you with your move overseas - http://www.shipit.co.uk
###