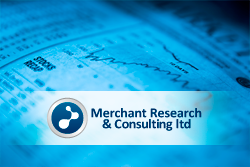 London, UK (PRWEB) February 22, 2012
The world lead market is seeing uncompromising high-scale growth rates. The demand is increasing across many countries while the production increases are even higher. BRIC countries, Mexico and the leading developed economies are pushing lead mining industries forward thus building up boosting output volumes. According to the market forecasts, the lead production will witness annual 6-7% growth at the global scale in the foreseeable future.
The demand will increase however at a bit smaller pace which is definitely to result in further lead surplus on the global market. It was estimated to have doubled in 2011 in comparison with the surplus levels of 2010.
Extensive and comprehensive lead market study is presented in the new market research report "Lead Market Review". The report offers a detailed research of the industry in the past, its present state and future developments in the coming 5 years. The market is looked into at the global, regional and country-wise levels.
The information examined in the report draws up a full and dynamic picture of the market – lead production and consumption, demand data, pricing in the past and today, trade performance. The report features profiles of major marketers, lead industry news and competition research. The future forecasts through 2017 unveil the projected data on volumes and prices, opportunities and trends.
Report Details:
Lead Market Review
Published: January, 2012
Pages: 47
http://mcgroup.co.uk/researches/lead
Report Contents:
DISCLAIMER
RESEARCH METHODOLOGY
1. WORLD LEAD MARKET
1.1. Lead in Global Industry
1.2. Lead Market Overview
1.3. Lead Prices
2. NORTH AMERICAN MARKET OF LEAD
2.1. USA
2.2. Mexico
3. LATIN AMERICAN MARKET OF LEAD
3.1. Brazil
3.2. Peru
4. EUROPEAN MARKET OF LEAD
4.1. European Union Market of Lead
4.1.1. Belgium
4.1.2. Germany
4.1.3. Italy
4.1.4. UK
4.1.5. Spain
4.2. CIS Market of Lead
4.2.1. Kazakhstan
5. ASIAN MARKET OF LEAD
5.1. China
5.2. Japan
5.3. India
5.4. South Korea
6. OCEANIAN MARKET OF LEAD
6.1. Australia
7. FUTURE OUTLOOK (2012-2016)
LIST OF TABLES
Monthly market monitoring service for lead is also available.
The report on lead has been worked out by Merchant Research & Consulting Ltd, an internationally recognized market research agency, specializing in chemical industry. "Lead Market Review" is included into the catalogue "Metals", which also provides studies on Aluminum, Arsenic, Beryllium, Copper, Iron and Steel, Magnesium, Mercury, Silver, Titanium, Zinc markets.
###