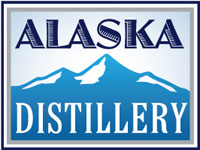 Palmer, AL (PRWEB) February 24, 2012
Alaska's original micro-distillery announces the next in its line of unique products. Purgatory Vodka is distilled using the finest imported Canadian hemp seeds and pure glacier water.
Distinguished fans of fine vodka have come to expect "over the top" flavors and blends from Alaska's original vodka distillery. From their flagship vodka, Permafrost, to rhubarb flavored vodka and even the highly publicized Smoked Salmon Vodka, Alaska Distillery has become synonymous with the terms bold and original.
Ultra-Premium Purgatory is true to its lineage. The key ingredients revolve around the finest imported hemp seeds. Hand-picked for purity and quality, the hemp seed used for Purgatory produces polished vodka with a crisp, clean finish. Purgatory is hand-crafted and derives its smoothness from a multi-distilling and charcoal filtering process. The hemp seed used in Purgatory goes through a highly scrutinized (and regulated) process to insure that no THC is contained in the product.
Purgatory is scheduled to arrive at your favorite package store and finer bars and restaurants on April 20th (4.20).
Find out more at http://www.alaskadistillery.com
Alaska Distillery is an Alaskan-owned and operated Micro Distillery located in the foothills of the Alaska Range. The distillery is known for its handcrafted, ultra premium vodka created from the highest quality ingredients and hand-harvested glacier ice. Alaska Distillery currently offers 14 brands of vodka, gin, and whiskey.
# # #