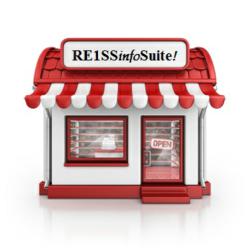 I wanted REALTORS to have the tools that I used and/or created so they have the opportunity to reach their true potential while doing what they love.
Waldorf, MD (PRWEB) February 22, 2012
Seanna Smallwood, former top producing REALTOR in Southern Maryland and founder of the national designated driver program, Will Be D.D., employs creative ways of fundraising in today's struggling economy. Using her 20+ years of industrial experience in the real estate, mortgage, and title/escrow field, Smallwood created the Real Estate 1 Stop Shop for visitors to use as a go-to source for virtually everything they need to buy, sell, invest, and includes a comprehensive REALTOR Tool Box for anyone in the real estate sales business. She entitles the online store-front, "RE1SSinfoSuite" and is proactive in driving visitors to the site.
Furthermore, the site offers virtually any business with successful tools necessary to drive visitors to their own sites. But what's even more spectacular about the program is that if a business wants to engage their "giving dollars" for a complete ROI, the Corporate Sponsorship program as described here, returns beautiful impression counts, press release interactions, and full-page reads. "The Will Be D.D. program can not continue to operate without sponsorships and/or funding. The program has removed nearly 500 alcohol impaired drivers from the roads - it's an expensive program to operate" ~ Smallwood explains.
Businesses that employ a sales force may also find the site useful, as it includes a section on motivation and inspiration. Products and services are available for purchase on the site, as well. The video included in this release is featured on the page entitled, "Get Inspired."
Smallwood is also a Freelance Writer and charges on a per project basis. Take a look at her Linked In profile for a more detailed description of Freelance services.
###