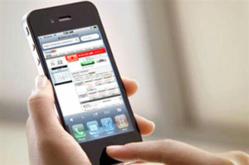 GPS based Time Tracking is essential in verifying the location of your mobile labor force.
Birmingham, AL (PRWEB) February 28, 2012
TimeMD.com is pleased to announce the availability of GPS based time tracking options. Now clients and partners of the TimeMD.com platform have the ability to know the exact location a time punch was made.
For years clients of PEO's (Professional Employer Organization) and payroll companies have been frustrated with the lack of inexpensive tools to help track a distributed labor force. This is particularly true for those with clients that have on-site service personnel, contractors and home care workers. Some have implemented costly systems that involve the distribution and management of proprietary hardware. According to TimeMD.com President Erik Rowland, today's business owners are in desperate need for an inexpensive solution.
"With today's economy, managing labor is critical to a company's bottom line. Verifying the location of your distributed labor force is absolutely essential to maintaining profitability," says Rowland. "With a distributed labor force, it becomes almost impossible especially if no one is on site to confirm they're actually on the job."
Fortunately, the technology needed to verify the location of a person has become readily available. With the popularity of modern mobile devices such as cell phones and tablets, PEO and payroll providers who are resellers of the TimeMD.com platform are now able to offer GPS based time tracking solutions to their clients.
"With such a huge adoption of smart phones by the American work force, there is no need to purchase or distribute dedicated GPS tracking hardware. It's already in the marketplace," says Rowland. "It was an easy decision for us to develop methods to extract GPS data from these devices when employees access our time tracking software."
How pervasive are smart phones these days? Well, according to a study from the Pew Internet & American Life project revealed that over a third of all American adults—35 percent—now own and use a smart phone such as an Apple iPhone. These smart phones all come standard with GPS tracking capabilities.
Some employees are nervous of the "big brother" concept when it comes to GPS tracking on mobile devices. In 2011 the Supreme Court weighed in on the subject during U.S. v. Jones. The court made it clear that a reasonable expectation of privacy must be maintained.
"This is why GPS time tracking is completely voluntary in our system. Employees must authorize it to happen before we can receive any location data. Then only the location where the punch occurred is saved and nothing else," says Rowland.
TimeMD has partnered with a select group of PEO's and payroll providers in order to provide time and labor management services. The TimeMD platform is white-labeled and time tracking data is formatted to integrate with the companies payroll processing software.
"To compete in this market you need more than payroll processing to gain an edge, especially against the national players. Our GPS time tracking option provides an even stronger advantage for our partners," says Rowland. "Our value proposition is simple. Our partners use TimeMD.com to win bigger accounts by giving their clients access to a web based time and labor management platform that is branded to look like it's their product."
TimeMD.com was founded in 2006 and provides a web-based time and labor tracking solution. The site offers a range of articles, research materials and tools for the business owner concerned over reducing labor costs.
If you'd like more information about this topic please call (205) 291-8463 or email info(at)timemd(dot)com.
###