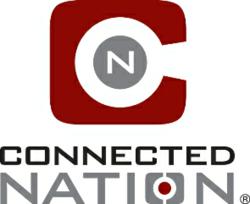 Our technology supplier members welcome the role of Connected Nation in finding new models and partnerships that bring the benefits of broadband connectivity and services to all sectors of our society.
Washington, DC (PRWEB) February 22, 2012
Connected Nation is again part of the lineup for the Telecommunications Industry Association's (TIA) premier annual summit and conference, TIA 2012: Inside the Network– June 5-7 at the Gaylord Texan Hotel and Conference Center in Dallas.
"As the leading Information and Communications Technology industry group in the United States, TIA actively supports efforts to bridge the 'digital divide' in our country," said TIA President Grant Seiffert. "Our technology supplier members welcome the role of Connected Nation in finding new models and partnerships that bring the benefits of broadband connectivity and services to all sectors of our society. TIA 2012 offers the perfect venue for developing new business opportunities aimed at delivering these benefits."
TIA 2012: Inside the Network will host a Connected Nation workshop on public-private partnerships bridging broadband access and adoption gaps and bringing the enabling technology of broadband to underserved areas across the country. Connected Nation Chairman Brian Mefford was a keynote speaker at last year's TIA conference.
"All of us who work to improve quality of life through increased broadband are thankful for TIA's efforts to put together an event like this conference," Mefford said. "This event will once again address the real challenges we face in encouraging our young talent to return to their hometowns, giving unemployed much needed skills, and attracting better jobs through an increased focus on technology in underserved communities."
Connected Nation's Texas subsidiary, Connected Texas, is kicking off the conference with its first Texas Broadband Summit June 5. Connected Texas will bring together stakeholders spanning the state and sectors such as government, business, tribal, and education to focus on spurring tech jobs, innovation, and closing the broadband adoption gap in rural Texas.
TIA 2012 is the one event focused on the people, products and companies driving innovation and optimization of the network. More information on TIA 2012 is available at tia2012.org.
About Connected Nation: Connected Nation is a leading technology organization committed to bringing affordable high-speed Internet and broadband-enabled resources to all Americans. Connected Nation effectively raises the awareness of the value of broadband and related technologies by developing coalitions of influencers and enablers for improving technology access, adoption, and use. Connected Nation works with consumers, community leaders, states, technology providers and foundations, including the Bill & Melinda Gates Foundation, to develop and implement technology expansion programs with core competencies centered on a mission to improve digital inclusion for people and places previously underserved or overlooked. http://www.connectednation.org
Follow Connected Nation on Facebook and Twitter.
TIA 2012: Inside the Network, scheduled for June 5-7 at the Gaylord Hotel and Convention Center in Dallas, Texas, is a unique industry event uniting a wide range of technology manufacturers and suppliers that form the foundation of the global communications network experience. The goal of the conference is to promote the growth of the telecommunications network by cultivating innovation and thought leadership. The event focuses on emerging opportunities and challenges in the business and technology of the Network. Learn more at http://tia2012.org
Follow TIA 2012 on Facebook and Twitter.
The Telecommunications Industry Association represents the manufacturers and suppliers of global communications networks through standards development, policy and advocacy, business opportunities, market intelligence, and events and networking. TIA enhances the business environment for broadband, mobile/wireless, information technology, networks, cable, satellite and unified communications. Members' products and services empower communications in every industry and market. Visit tiaonline.org.
###