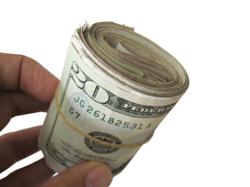 With CashWire.com, borrowers are able to enjoy a warm, tropical destination without the financial worry that can accompany vacation.
(PRWEB) February 23, 2012
CashWire.com, an online payday loan provider, is making it easier for everyone to plan that unforgettable spring break trip they've always wanted.
Because spring break travel plans can get to be pretty pricey, finding the cash needed to make those plans is a challenge. Spring break airline prices never seem to be going down, and making sure a nice hotel is booked can be quite costly as it gets closer to March and April. It's important to make travel arrangements early to take advantage of available deals.
In order to get the best price on airfare, spring break travelers will need to have enough cash to book tickets early. And because the holidays have just come and gone, and people have only recently finished paying for those gifts, cash may be hard to come by. This is when payday loans provide a huge benefit to the borrower.
Being able to have cash on hand when it's needed is an important benefit that payday loans can provide. This way, when flights down to Mexico are cheap, or that suite in Las Vegas is running a deal, borrowers can jump on the price right away, without waiting until they get paid again. It's important to remember that travelers, before they jump on that spring break travel deal, find the best payday loan option available.
Online payday loan provider CashWire is a little different from traditional providers. As a matching service, CashWire finds the right payday loan provider to match the borrowers' needs. CashWire.com requires no paperwork as their application process is all online, and it usually takes only two minutes. CashWire's quick process means that, once the borrower is approved, the lender can wire the money to the borrower's account in as little as one hour. The lenders working with CashWire.com offer up to $1,500, which allows access to cash quickly, when it is most needed. And with a quick repayment timeline, typically on the next payday, borrowers can avoid costly interest payments, which keeps more cash in their hand longer.
Bad credit payday loans from CashWire will not only allow borrowers to pay for spring break plane tickets or hotel reservations, but can also be used for car payments, grocery shopping or utility bills when they return home from vacation.
With CashWire.com, borrowers are able to enjoy a warm, tropical destination without the financial worry that can accompany vacation. This year, spring break will be unforgettable.
About CashWire.com
CashWire.com is a lender matching service providing customers with access to fast, secure online payday loans up to $1,500. With a convenient online application and accommodating payment options, borrowers get the cash they need when they need it.
###