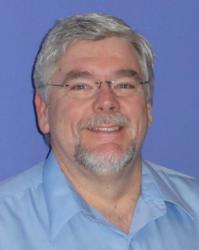 We look forward to quickly increasing our workload capacity to stay ahead of our growing client needs.
ATLANTA, GA (PRWEB) February 23, 2012
In response to the uptick and expected continued growth in commercial construction, storefloors™ has added an Account Manager to the team. Gary Setchfield comes to us with 20 years' industry experience, most of which has been in retail construction. He has successfully managed projects for several chains, including K-Mart and Home Depot, with experience in new construction, remodels, roll outs, new store set-up, merchandising and overall project management.
As an Account Manager at storefloors™, Gary is heavily involved in project management of the retail flooring aspect for new store rollouts and remodels. Gary's success comes from his unwavering dedication to the customer while delivering projects on time and on budget. Gary says, "It's all about the customer."
"With Gary's extensive experience managing projects for companies similar to storefloors™' customer base and his methodical approach to problem prevention, we look forward to quickly increasing our workload capacity to stay ahead of our growing client needs", says Stephen Scott, COO.
When Gary is not working, he enjoys spending quality time with family; he's been married for 28 years and has two sons. He is a sports fanatic, with baseball and college football at the top of his list, and he stays busy with his 13 year old son's baseball activities.
About storefloors™
storefloors™ is a national leader of customized commercial flooring solutions with a global reach. storefloors™ brings an un-biased view of world-wide vendor resources to find and procure the best flooring solutions considering practicality, durability, sustainability and design intent. With one contact, one invoice, and one process, storefloors™ provides its clients the best flooring solutions with processes enabling cost reductions and improved productivity. storefloors™ specializes in commercial projects for retail, restaurant, hospitality, and healthcare chains. Founded in 1994, storefloors™ has furnished floor covering products for over 10,000 retail and casual dining locations covering more than 25 million square feet. For more information, visit http://www.storefloors.com.
###
SOURCE storefloors™