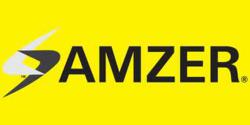 It's our goal to provide consumers with cost-effective options to protect their expensive investments." CEO Pinakin Dinesh, "40 under 40" via Dealerscope Magazine.
Houston, TX (PRWEB) February 23, 2012
Amzer, a global leader in the manufacturing of accessories for mobile devices, is once again the first company to make available new mobile phone and tablet accessories.
Ingram Micro Inc., the world's largest technology distributor, is distributing its popular line of innovative products for handhelds to technology resellers in North America as part of a standing agreement with Global Marketing Partners, a leading technology aggregator and distributor.
Amzer is well reputed for its selection of accessories for all major portable hardware suppliers, including BlackBerry, Apple, HTC, Palm, LG, Motorola, Nokia and Samsung. Amzer's product line includes batteries, cables, smartphone cases, tablet cases, chargers, combo packs, cradles, headphones, headsets, memory cards, screen protectors, styluses and vehicle mounts. One of their latest offerings to the market is the lightweight, simple and slim case for the Kindle Fire. Amzer prides itself on not just crafting quality products at an affordable cost, but products that intuitively fit and enhance each device.
Amzer's products have been particularly popular with Android OS users: Amzer is the largest manufacturer of accessories for that platform with an estimated 80% market share. Amzer's products are also critically acclaimed with popular online outlet Android Police, which called the company's products an "attractive deal" and "perfect" for the user's needs. With new distribution channels opened by Ingram Micro and Global Marketing, Amzer products are positioned for continued growth.
About Amzer
Amzer was founded in 2003 by a visionary who realized handheld devices were vital for communication between people, and features of the many products available failed to meet their needs. Amzer's team created the first line of accessories to include advanced functions users were demanding and combine them with contemporary styles. With rapidly changing trends in the technology market, Amzer follows that same basic principle, and is constantly introducing new products to the world stage. Over the years, Amzer has rapidly grown as a leader in handheld device cases and accessories throughout the world and continues to design innovative products aimed to enhance the life and features of all handheld devices in the marketplace. Amzer, headquartered in Sugar Land, Texas, is a subsidiary of Moftware.
About Global Marketing Partners
Global Marketing Partners, headquartered in Agoura Hills, CA, is a leading aggregator, marketer and distributor for emerging technology companies in the IT supply chain. In partnership with the largest technology distributors, Global provides companies with fast, affordable and flexible access to over 180,000+ Channel Resellers, including Amazon.com, Walmart.com, Bestbuy.com and Newegg.com. For more information, visit http://www.globalwrx.com.