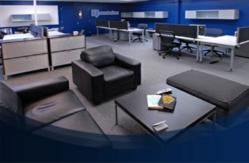 Based on the overwhelming success of programs we launched during our first three months, we wanted to extend our reach and services to more entrepreneurs and emerging companies.
Langhorne, PA (PRWEB) February 22, 2012
Entrepreneurs who are launching and growing emerging businesses will benefit from new business acceleration programs and co-work days offered by Novotorium, a center for entrepreneurs that offers a collaborative work environment, a full-time professional staff, and a network of experienced entrepreneurs and advisers, according to Mike Krupit, who heads up Novotorium.
These new programs – offered at no charge – will help entrepreneurs become more effective at growing their businesses, while at the same time connecting with Novotorium's supporting partners and in-house team. Entrepreneurs will also have the opportunity to meet with and work alongside of other entrepreneurs who may be experiencing similar challenges.
"Based on the overwhelming success of programs we launched during our first three months, we wanted to extend our reach and services to more entrepreneurs and emerging companies, Krupit said. "We focus on helping entrepreneurs develop long-term, sustainable growth in their businesses, and believe our programs can be transformational experiences."
The new Business Acceleration Groups are small groups of entrepreneurs and young businesses (about 8-10 in each group). Entrepreneurs participate in a condensed incubation program for two days every month. Companies will be grouped based on their relative stage, from "Seed" to "Launch." The two days will be spent as would any incubation – mentoring, classes, partner office hours, and collaboration. The goal is to give the companies a boost to help keep them moving forward. Groups will remain consistent to allow members to build lasting relationships.
Two Business Acceleration Groups have already been formed – the first "Launch" group starts February 29. There are a few openings in the first "Seed" group scheduled to begin March 14. Novotorium is actively recruiting more entrepreneurs and companies to start more groups.
Co-Work Wednesdays will begin in March. Novotorium will open its doors as a co-work space every other Wednesday, providing desks, Internet, camaraderie, and snacks. There is no cost, but registration is required. (Pickup from Langhorne SEPTA station is available.)
In addition to these programs, Novotorium is also offering a class, "Strong Product Management," 6:00 p.m. to 8:00 p.m., February 29. The class will help entrepreneurs better understand product management, and will be led by Anita Garimella Andrews of Sepiida, an online marketing firm that provides analytics implementation & analysis, conversion rate optimization, and product management services. Registration for this event is required.
Novotorium's original full incubation program continues to be available to select businesses that have already launched and are working on developing long-term, sustainable growth. The business incubation program runs for an initial period of three months, and includes: workspace, individualized mentorship and guidance from Novotorium staff and partners, and use of facilities (including internet access, kitchen, gym and napping pod). At the end of the three-month period, Novotorium may offer to continue incubation and make a capital investment into the business.
Admission to all Novotorium programs is available on a rolling basis. Those interested in applying may find more information and a registration form on the Novotorium website.
"Novotorium is offering a unique combination of opportunities unprecedented in the Philadelphia region – and perhaps anywhere," said Krupit. "These are powerful experiences in a collaborative entrepreneurial experience with real benefits for all who participate. We expect to be at capacity for our programs, so we encourage people to apply and register right away."
About Novotorium:
Novotorium is an independent, private sector initiative funded by the Baron Innovation Group, and based in Langhorne, Bucks County, Pennsylvania. Novotorium provides the environment, advice, services, and funding that are needed for entrepreneurs who strive to accelerate their emerging companies. Novotorium's unique approach helps entrepreneurs cross the chasm to achieve sustainable growth and profitability. For more information about Novotorium visit http://www.novotorium.com.
###